Summer in northwest Alaska has been gray and wet with record precipitation, so many residents aren't ready to acknowledge its end.  With the coming of autumn, however, is the southbound migration of the Western Arctic caribou herd and the reds, oranges, and yellows painted across the tundra.  The following are photos of each of the four Western Arctic National Parklands in fall.  Perhaps they will help ease the transition.
Cape Krusenstern National Monument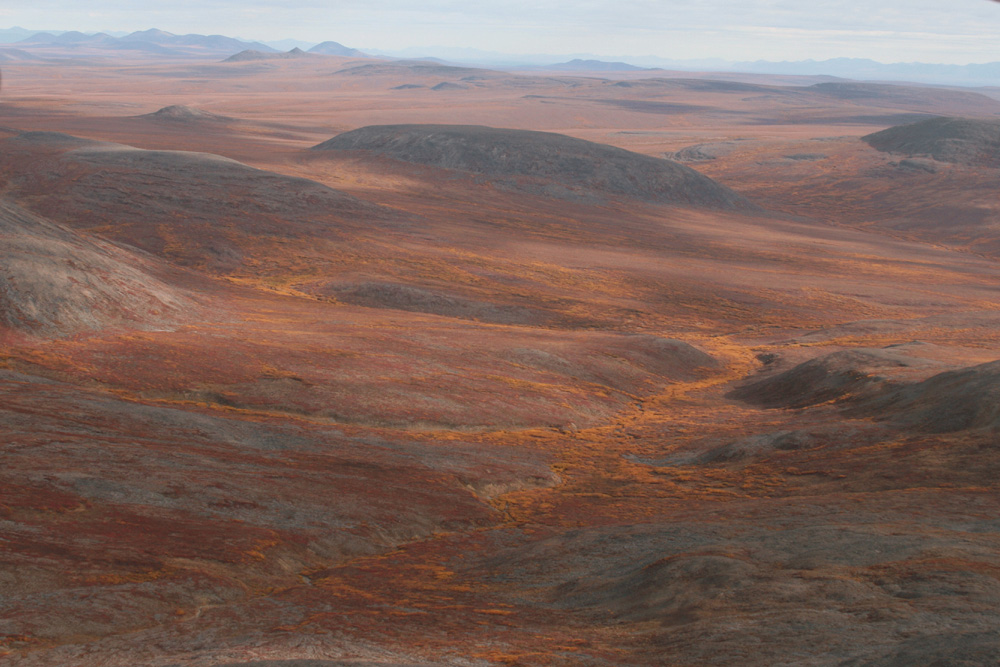 The 534,347 acre Cape Krusenstern National Monument lies north of Kotzebue on the Chukchi Sea coast.  As stated in its Foundation Statement, its purpose is "to preserve, study, and interpret a sequential archaeological record of human migration and adaptation, and to protect arctic ecosystems and subsistence resources."
Noatak National Preserve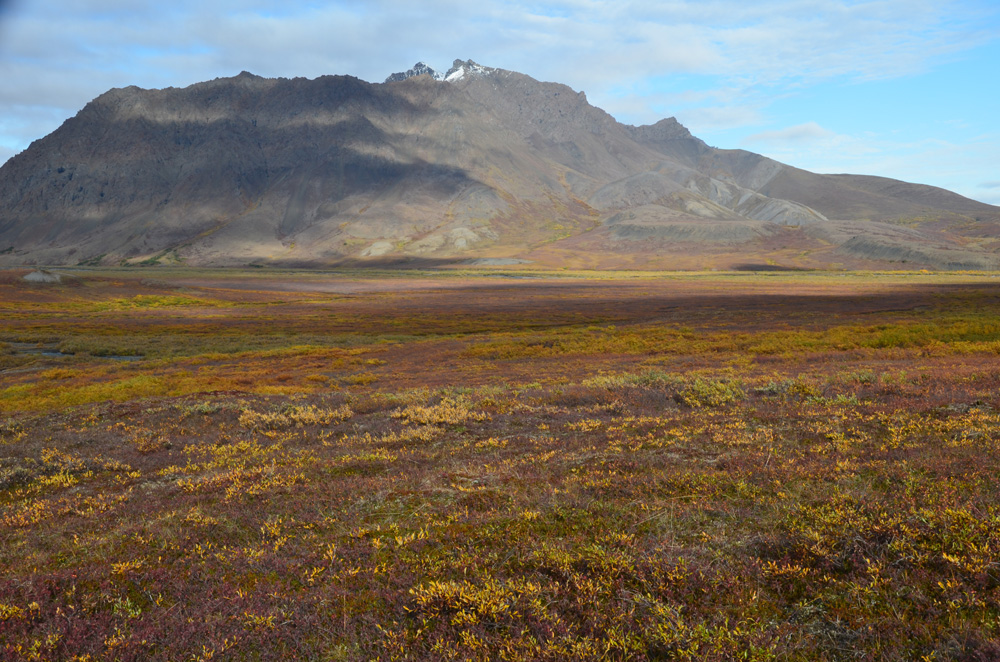 This photo was taken two weeks ago in the Brooks Range just before a group of 80 caribou appeared in the upper right.
According to its Foundation Statement, Noatak National Preserve is managed "to protect an intact 6.7 million acre, mountain-ringed river basin ecosystem for outstanding scientific research and wilderness opportunities within an arctic-subarctic environment."
Bering Land Bridge National Preserve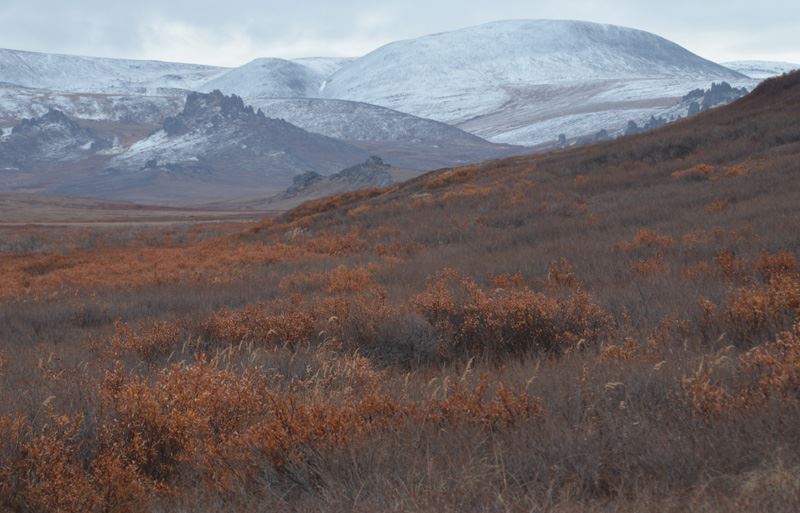 This photo of termination dust and finger-like granite tors was taken last October from Serpentine Hot Springs in Bering Land Bridge National Preserve.  According to Wiktionary, termination dust is an Alaskan term that describes a "light, high altitude snowfall that indicates the end of summer." 
According to the Foundation Statement, the "purpose of Bering Land Bridge National Preserve is to protect and provide the opportunity to study and interpret the landscape which contains an invaluable record of floral, faunal, and human migration between Asia and North America and which supports an ongoing traditional subsistence culture."
Kobuk Valley National Park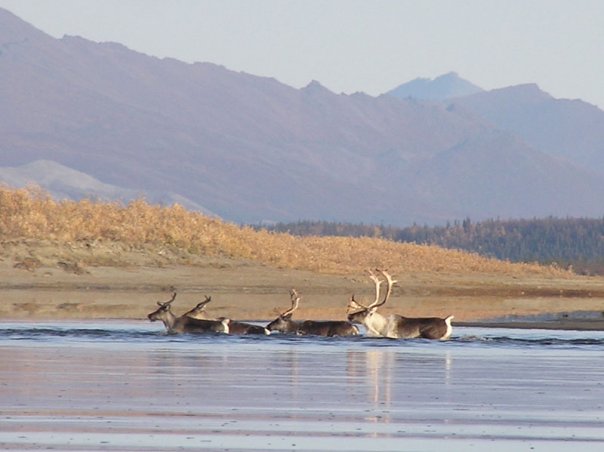 These caribou were captured on film as they crossed the Kobuk River near Onion Portage.  
"The purpose of [1.7 million acre] Kobuk Valley National Park is to maintain the environmental integrity of boreal forest, montane, and riverine ecosystems. The park protects and interprets diverse resources including arctic sand dunes, archeological sites, and subsistence resources."  (Source: Foundation Statement)
Get ready.  The first day of fall is this Saturday, September 22nd, and the forecast is calling for rain and a high of 40'F.