"Protected by artists, defended by poets"
     - Dayton Duncan in Ken Burns' The National Park Service: America's Best Idea


Constance Baltuck on Kavet Creek, Kobuk Valley National Park
It all began with an artist...
It was an artist who first thought of the idea to create a system of national parks and many others since who have drawn attention to (no pun intended) these special places.  While traveling to the Dakotas in 1832, American artist and author George Gatlin proposed a way to protect the wilderness, wildlife, and native people being impacted by westward expansion.  Four decades later the paintings of Thomas Moran were successfully used to garner support for the world's first National Park, Yellowstone.
The National Park Service continues to partner with artists who inspire others to experience and protect the Parks.  Kobuk Valley National Park hosted its first Artist-in-Residence, Constance Baltuck, in 2011 and in 2012 MK MacNaughton traveled to the heart of Noatak National Preserve as part of the Voices of the Wilderness program.


Constance Baltuck paintings
Two volunteer opportunities are being offered for artists in 2013.  Both will take place in Cape Krusenstern National Monument: one in summer amidst the verdant tundra and teeming birdlife and the other… well, there will be snow involved.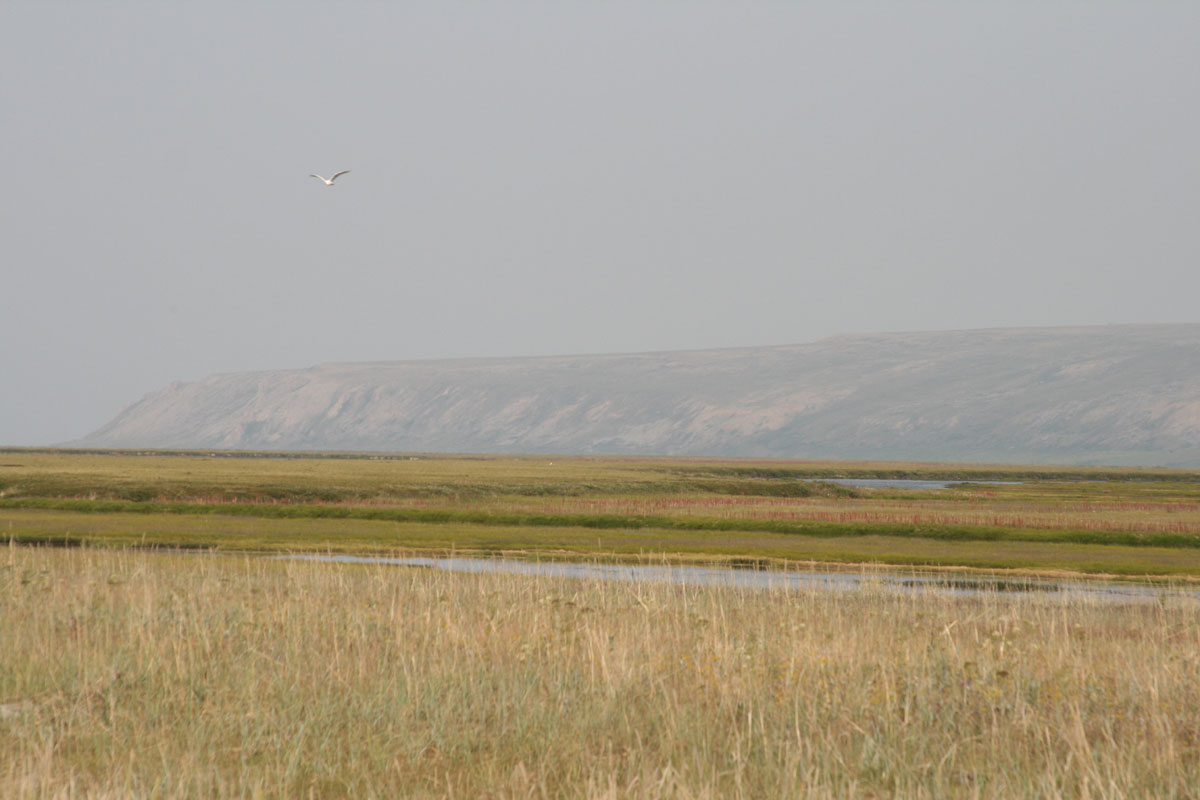 Cape Krusenstern | NPS Photo
If you're interested in the 8-10 day kayak trip among the channels and sloughs near Krusenstern Lagoon next summer, please visit the Voices of the Wilderness blog and submit an application by 18 February. 
A biologist with Western Arctic National Parklands is seeking a wildlife photographer or an artist skilled in sketching wildlife, two mediums that can still be performed outside in winter, to assist with the development of public programs and outreach materials related to muskoxen.  Skills in panoramic photography or graphic design are preferred.  This will involve two day trips by snowmachine to Cape Krusenstern National Monument over a weekend in March with a potential for an overnight trip at the artist's discretion.  If you're crazy enough to think this sounds fun, contact me for more information.


Muskoxen in Bering Land Bridge National Preserve | NPS Photo