Stacia Backensto received the following update today via sateliite phone text message from the "lagoons crew":
Sounds like some birds are preparing for fall migration at lagoons in Bering Land Bridge National Preserve. Today hundreds of Dunlins and thousands of Northern Pintails gathered at Cowpack Lagoon, where Arctic Terns are still nesting.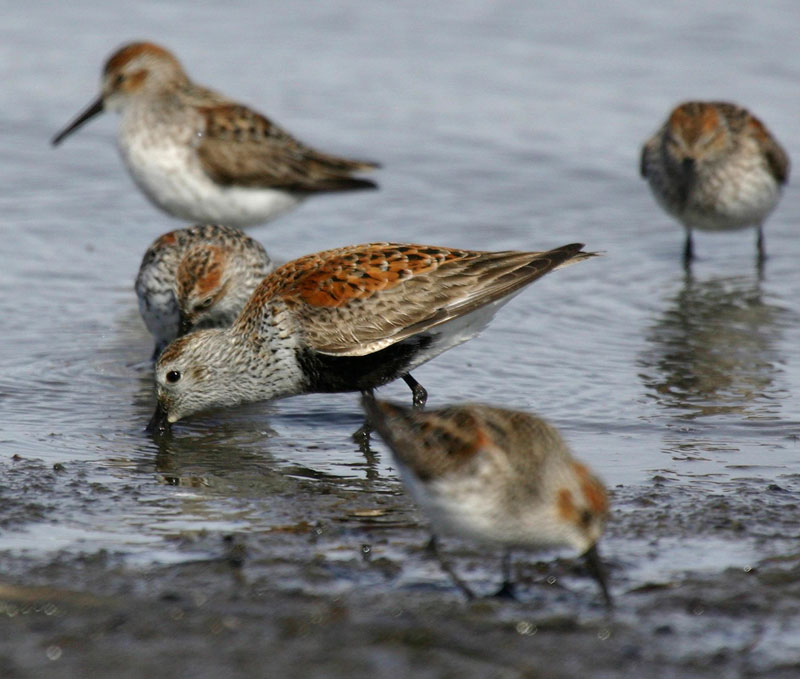 What is the "lagoons crew"?  The National Park Service has been divided into networks of parks to develop long-term Inventory & Monitoring (I&M) Programs.  Each program has identified specific processes, ecosystems, and species of highest priority.  This list of "vital signs" for the Arctic Network includes Lagoons Communities and Ecosystems, and a small group of experts are currently exploring the coastal lagoons of Bering Land Bridge National Preserve and Cape Krusenstern National Monument to (among other things) record data on fish and invertebrates, collect water samples, and develop a protocol that will be used for decades to come. 
To learn more about the Arctic Network I&M Program, check out this YouTube video.