The National Park Service (NPS) Arctic Network monitors brown bear populations in Noatak National Preserve, Cape Krusenstern National Monument, Gates of the Arctic National Park and Preserve, and Bering Land Bridge National Preserve.
From the journal of Zachary Lee, a bear observer: 
Where the snow still covered the ground, brown bears stood out like a sore thumb.  In areas where the snow had melted, the brown bears were more difficult to spot from the plane.  The wind was calm and the sky was clear with only one exception. That one day was so foggy we couldn't see the mountain that was only a short hike away!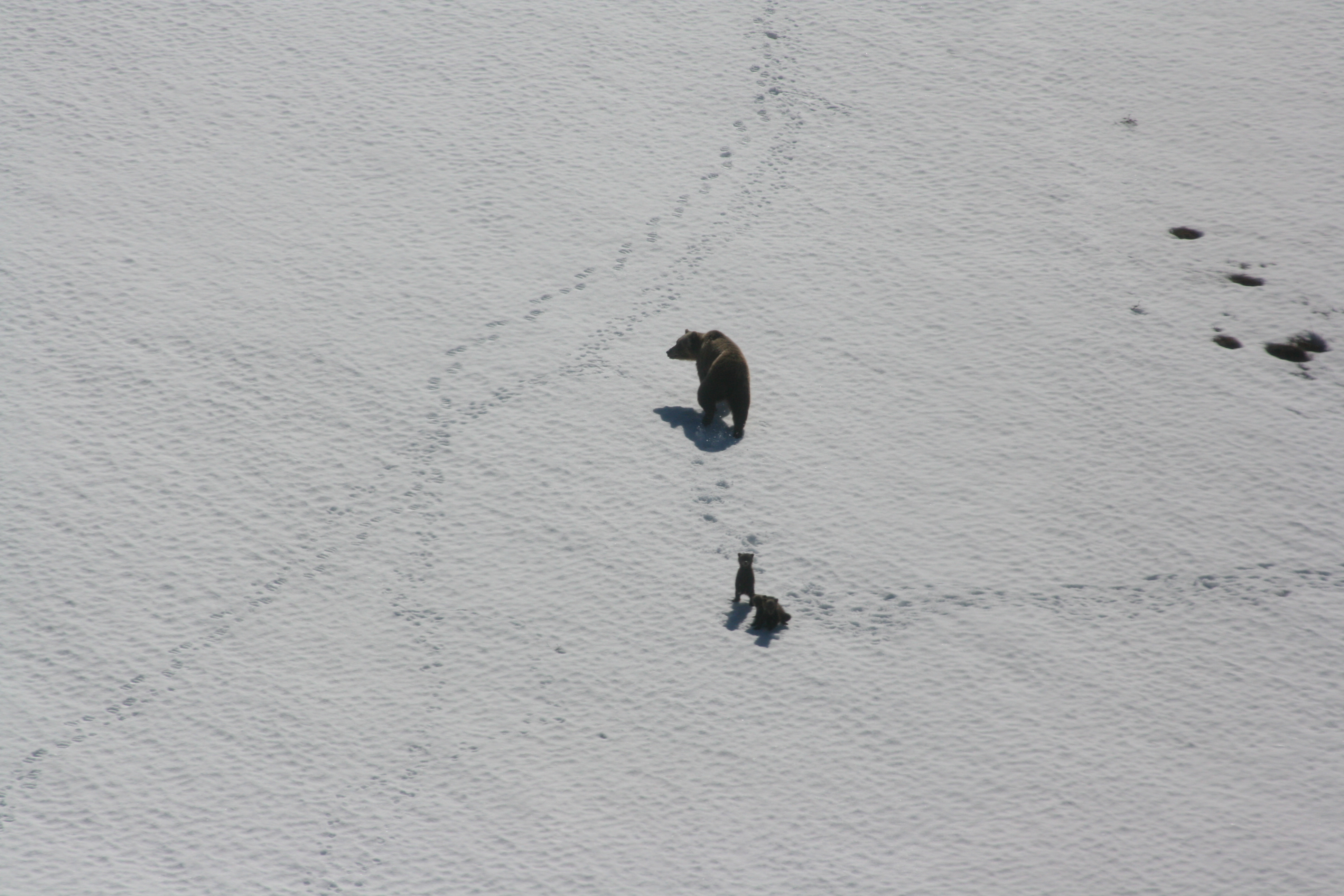 Photo by NPS/Zachary Lee
In May 2017, the NPS and the Alaska Department of Fish and Game (ADFG) collaborated to conducted an aerial survey of brown bears in Upper Noatak River drainage of Noatak National Preserve and Gates of the Arctic National Park and Preserve. Eight observers were involved including NPS wildlife biologists, a biometrician, and a wildlife technician, an SCA intern, a Wildlife Conservation Society biologist, and an ADFG wildlife biologist and volunteer. Six pilots were contracted by the National Park Service and ADFG to comprise six pilot-observer teams for the survey.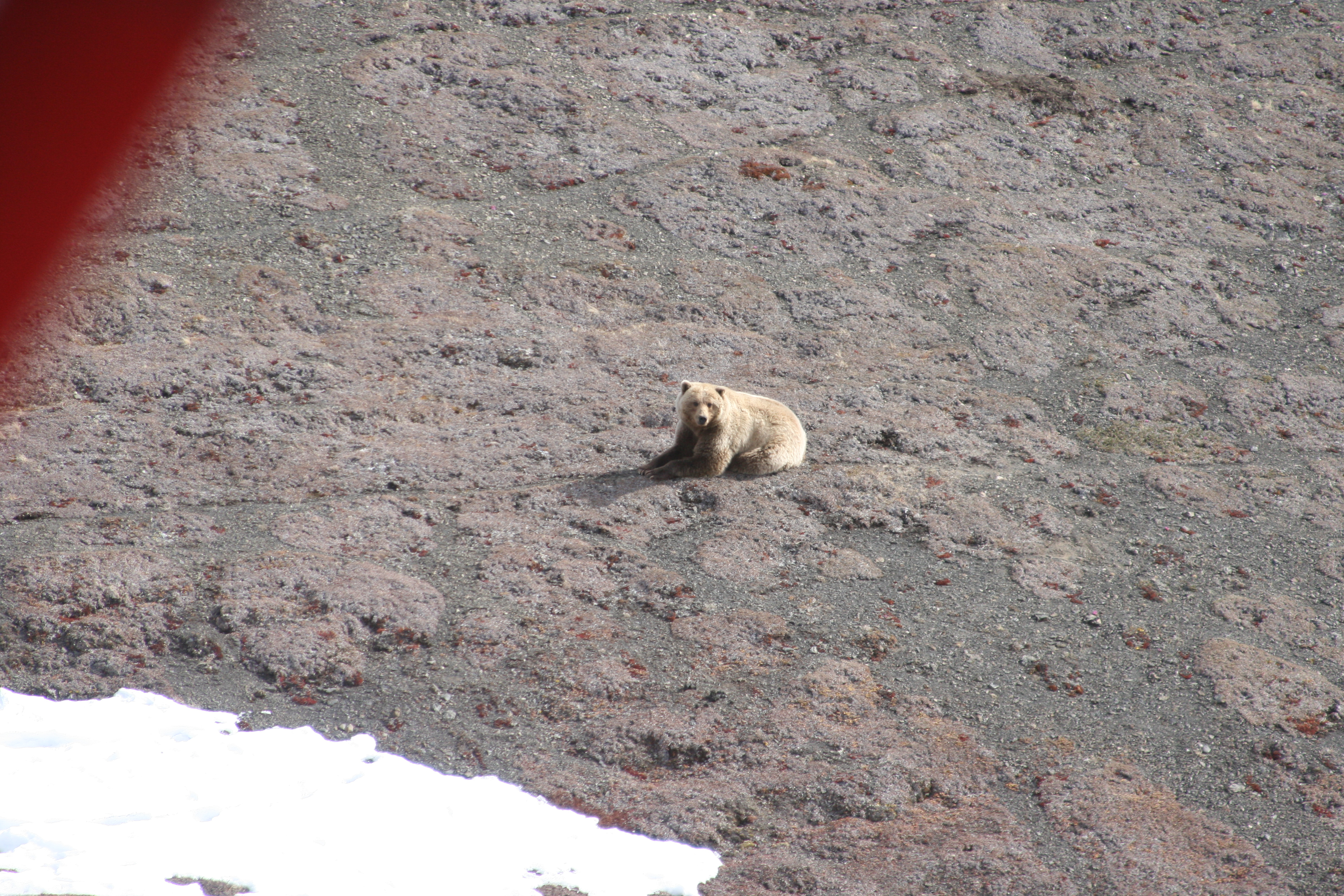 Photo NPS/ Chelsea Sieh
Brown bear densities in northwest arctic Alaska are generally lower than in other areas of Alaska. The NPS gets an accurate bear population estimate by using a method that involves double sampling and photo mark-recapture. The way it works is that a pilot and observer team up and fly in a two-seater plane to a survey unit to take locations and photos of bears. Shortly thereafter, a second pilot-observer team flies to the same unit and repeats the process. At the end of the day, the two pilot-observer teams compare photos of bear groups and locations. The bear population estimates generated from this method can be compared across years to provide information about bear population trends.
The NPS is mandated by the National Park Service Organic Act, to "conserve the scenery and the natural and historic objects and the wildlife therein... for the enjoyment of future generations." According to NPS wildllife biologist Hillary Robison, "Monitoring trends in brown bear populations allows the NPS to assess the condition of this resource and to protect populations of brown bears and their habitat." 
Photo NPS/ Eric Boyd