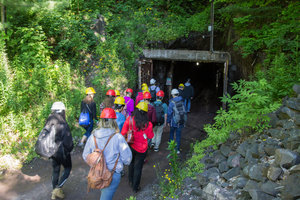 Quincy Unit Educator Workshop - Wednesday, October 18, 2017
Keweenaw NHP is excited to offer a day-long Educator Workshop at the park's Quincy Unit in October. The workshop is open to all area public, private, and home-school educators. Attendance is free and lunch will be provided. Earn 5 SCECHs (pending; no additional cost). The workshop will be rain or shine, so please make sure you dress accordingly.
Register
for the workshop today!
Discover how the Quincy Mine, Mill, and Smelter have changed over time with hands-on tours and demonstrations from subject matter experts from the park and the community. Collaborate with other area educators on how to incorporate Quincy's diverse resources and sites into your curriculum or plan a field trip for the future.