Full-Day: Fall Foliage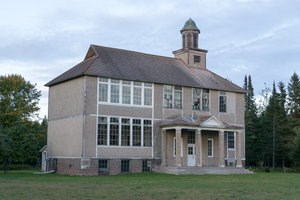 Distance: 85 miles
Drive Time: 8-10 hours
This excursion description is meant to provide you with an ideal route to view the fall colors, thus it is directional in nature. Leaving from Calumet, head north on US-41. In the community of Mohawk, turn right onto 6th Street and then left on Fulton Street. Fulton turns into the Mohawk-Gay Road. Follow to this road to the town of Gay.Here, turn right on Main Street and left on 2nd Street. On the northeast corner of Lake Street and 2nd Street you'll find the historic Gay Schoolhouse, which is part of the Keweenaw County Historical Society.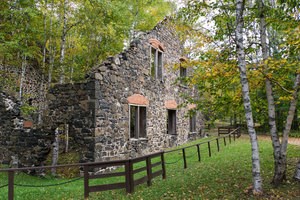 Continue on 2nd Street, which exits Gay and becomes Lac La Belle Road. Watch for abundant wildlife on this picturesque coastal road. There are many pull-offs for taking in the views. Follow Lac La Belle Road back to US-41; here you have several options. You could turn left and proceed one mile south to visit the Delaware Mine where you can tour the mine, hike, or just take in the amazing views from their parking lot. Or, you could turn right on US-41 to head to Copper Harbor.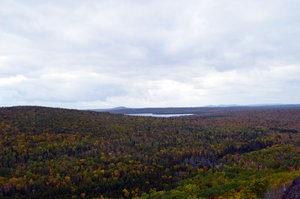 In Copper Harbor, you'll again be faced with a decision to either turn right and follow US-41 through town to Fort Wilkins Historic State Park, or to turn left onto M-26 heading out of Copper Harbor to Brockway Mountain Drive. Both options will provide you with stunning landscape views.Many people will opt to visit Fort Wilkins Historic State Park and then back track to Brockway Mountain Drive.
To access Brockway Mountain, turn left from M-26 onto Brockway Mountain Drive. There is a plethora of vistas from the numerous pull offs along the way. If you are interested in birding, Brockway Mountain Drive is a great place to watch for fall migratory species.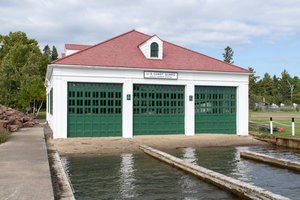 The southern end of Brockway Mountain Drive rejoins M-26; follow it to your left to Eagle Harbor. On the south end of the harbor, turn right on North Street and left on Lighthouse Drive to visit the Eagle Harbor Lighthouse and Museum Complex. You will also find the Rathbone School, Holy Redeemer Church, and the Eagle Harbor Life Saving Museum in this historic town.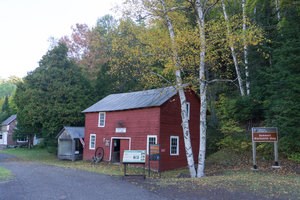 From the southwest corner of the harbor, take Eagle Harbor Cut Off Road out of town. This will take you back to US-41. At US-41, you have two choices: turning left and proceeding one mile will take you to the Central Village and Mine site via a left on Central Road, or turning right will take you to Phoenix. In Phoenix, you will find the Phoenix Church on your right and Bammert Blacksmith shop less than one mile north of US-41 on M-26. Continue south on US-41. At just over a mile south of Phoenix, bear right onto Cliff Dr. A wayside marker describing the former town of Clifton will be on your right. Continue down Cliff Drive to Ahmeek where you will rejoin US-41 and continue south to Calumet.
Last updated: May 11, 2022