An Immigrant Story - Adeline Trottier Toutant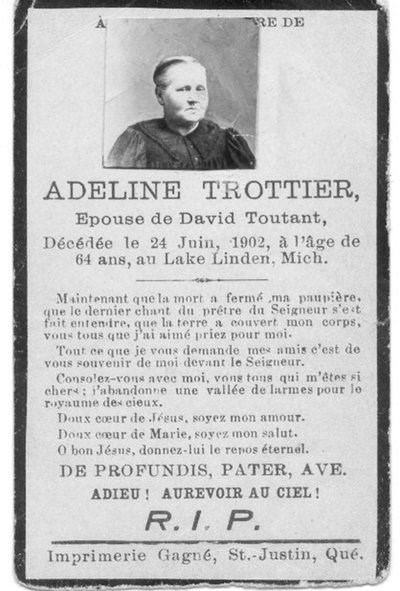 Adeline Maria Trottier grew up in Gentilly, Quebec. She married David Toutant in 1861 and they raised their family of four girls in their French-speaking hometown. The Toutants immigrated to Lake Linden in 1887, 19 years after the Calumet & Hecla Mining Company had relocated its stamp mills there. A disastrous fire ravaged much of the community the same year they moved to Lake Linden.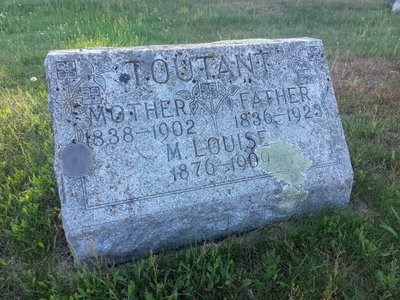 Adeline saw many changes both within her family and around Torch Lake before her death in 1902. The marriages of daughters Emma and Marie Jeanne to former neighbors from Gentilly, followed by the first stage of construction of a new sandstone St. Joseph's Church were milestones for the Toutants. Today Adeline and David's graves are marked only as "Mother" and "Father" in the Mount Calvary cemetery near the town where they experienced an immigrant story.
Last updated: February 10, 2018