Quincy Smelter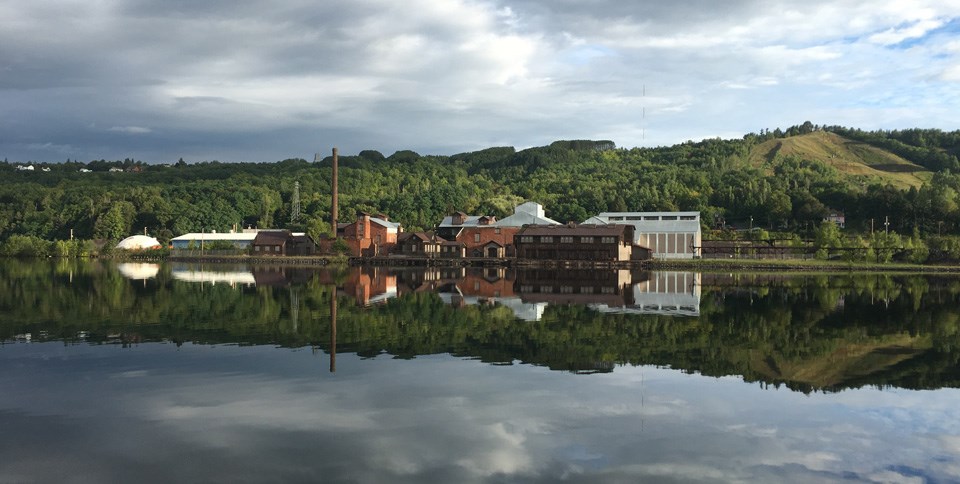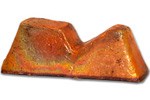 The Quincy Mining Company built the Quincy Smelting Works on the banks of the Portage Canal in 1898. Quincy constructed the smelter to refine and ship its own copper, as well as to accept custom work from neighboring mining operations. Quincy started with several sandstone furnace buildings and support structures, and then added additional buildings as technologies changed over time. With the decline of the industry after World War II, however, the local sources of profitable copper diminished to the point that it no longer made sense to keep the facility open. Quincy closed the smelter in 1971. Fortunately, rather than scrap the facility, the company locked the doors and left the complex intact.
Although the site decayed over the years, the smelter remained a unique and special place. In 1978, the Historic American Engineering Record documented the smelter complex in its study of the Quincy Mining Company. Due to the integrity of the historic resources at the site, the National Park Service (NPS) then included the complex in the Quincy Mining Company National Historic Landmark District, and ultimately within the boundaries of Keweenaw National Historical Park.
In 2007, at the urging of U.S. Senator Carl Levin, a group of interested parties began working together to save the crumbling smelter. The NPS assisted the site's then owner, Franklin Township, with stabilizing many of the historic structures on the property. The Environmental Protection Agency conducted environmental cleanup activities and delisted the site from the national Superfund list. A local nonprofit group, the Quincy Smelter Association, began giving tours to the public. The combined actions of these parties demonstrated to the community that the smelter was much more than a seemingly abandoned industrial complex – it was a place that people cared about, a place that should be preserved.
In 2014, the Keweenaw National Historical Park Advisory Commission acquired the smelter from Franklin Township. With the help of the Quincy Mine Hoist Association and the Quincy Smelter Association, the site is now open for guided tours Monday through Saturday, late June through mid-October. As the only remaining industrial site of its type left in the world, the Quincy Smelter provides an exceptional opportunity to learn about the machinery, processes, and workers that made Michigan's copper industry so important to our nation.
Last updated: June 26, 2022