An Immigrant Story - Eliza Wegelin Preiss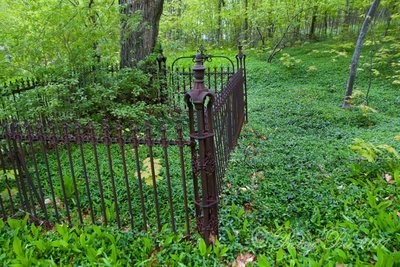 August Preiss and Eliza Wegelin came to the United States from Prussia and the Kingdom of Bavaria, independent countries which are now part of Germany. They arrived in Rockland around 1860 and became a lasting part of the community. This is a part of their immigrant story.
Eldest son Herman was born in 1862, while his father was working as a laborer for the Minesota Mine. By 1880, the family owned hundreds of acres of land in the area, and had opened a saloon on National Avenue (US-45). When August passed away in 1881 at the age of 59, five of his children were still considered minors (under the age of 21). His wife, their mother Eliza, petitioned and won legal guardianship over her family.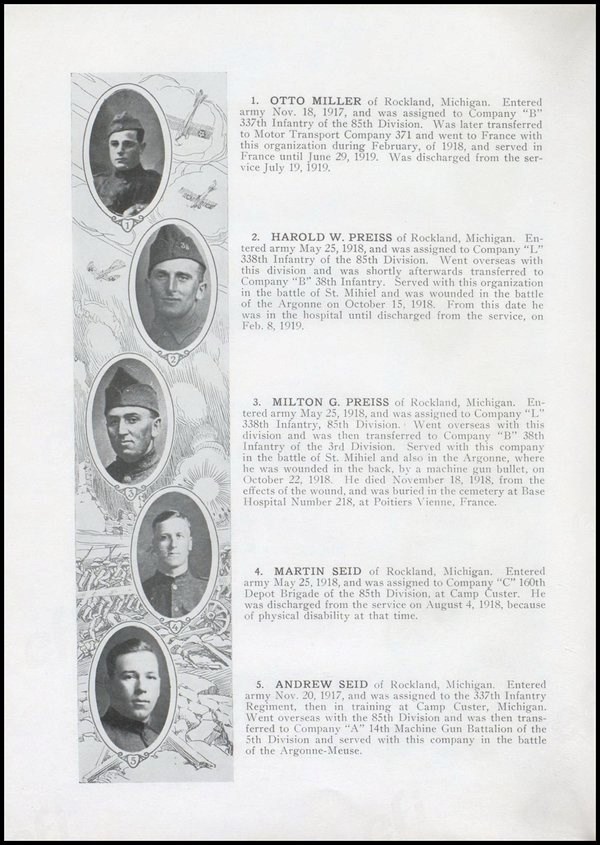 Grandsons Harold and Milton Preiss were among Rockland's many ardent patriots. Both fought and were wounded in France during World War I; Milton paid the ultimate price. The Rockland American Legion post is named in his honor. Local descendants of August Preiss include members of the Preiss, Davey, Floyd, and Bebeau families among others.
Last updated: January 12, 2018