A Migrant Story - Daniel Dunbar Brockway
Revolutionary War soldier Jacob Hadley served in the Continental Army at the 1775 siege of Boston. His grandson, Daniel Dunbar Brockway, headed west to the Great Lakes for his own adventures.
Born in Vermont in 1815 and named for an older half-brother who had died, Daniel grew up on a farm with 15 siblings and half siblings. By 1836 he was in Michigan, where he married Lucena Harris in Kalamazoo County. The newlywed Brockways headed to New York where they spent several years farming before returning west with their daughter, Charlotte.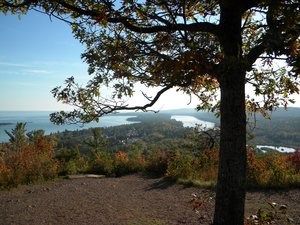 August of 1843 found the couple in L'Anse where Daniel had been appointed as the government blacksmith and mechanic. The Brockways settled in and had three more children there, but by May of 1846, the copper boom drew the couple to Copper Harbor. In this new community, they built what was reported to be the town's first house and opened it as a hotel.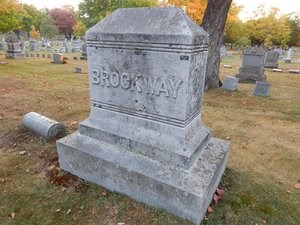 Daniel wore many hats over the course of his lifetime, as blacksmith, hotelier, mine agent, land agent, postmaster, merchant, politician, and inventor. Lucena provided support for all of these endeavors while raising a family. The couple was memorialized in the 1930s for their role as Copper Harbor pioneers when Brockway Mountain Drive, which traverses the ridge of West Bluff, was named in their honor. The promontory overlooking Copper Harbor on West Bluff had been known locally for many years as "Brockway's Nose," given its supposed resemblance to this prominent feature of his countenance. Daniel and Lucena retired in Lake Linden and died in 1899. They were buried together in Calumet's Lakeview Cemetery, where their migrant story ends.
Last updated: January 4, 2018