A Migrant Story - Daniel Cash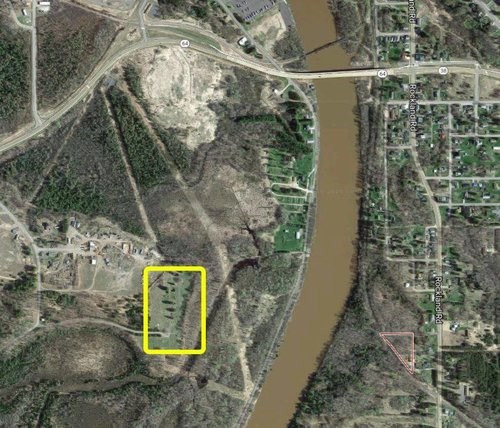 Pennsylvanian Daniel Cash arrived at the mouth of the Ontonagon River in 1845. He began to farm about a half mile upstream, and two years later, his wife Fanny Tucker Cash (from Cuyahoga County, Ohio) arrived with their young children Agnes and Daniel Jr. Local lore has it that Fanny brought the apple that seeded the first orchard trees in the area.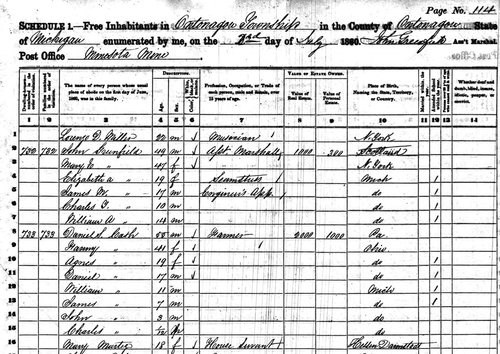 In addition to apples, the Cash farm produced quality wheat, hay, strawberries, and currants, and became known for its cherry and plum orchards. At the time, few men moved to Ontonagon to farm, and the Cash place pulled in a tidy profit. Cash was also a merchant, postmaster, and took an active role in politics. He became the first elected Ontonagon Township Supervisor in 1849.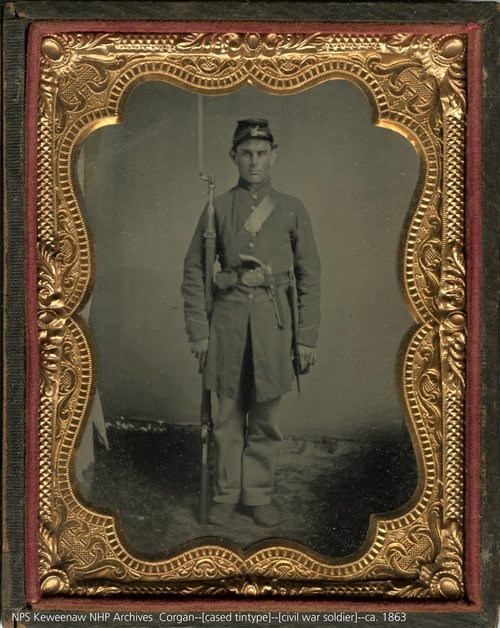 Daniel Cash Sr.'s migrant story ended in 1867 when he became one of the first burials in Ontonagon's Riverside Cemetery, which had been created out of Cash land. Son Daniel Jr., who had served in the Union Army and earned the rank of Major, came home for his father's burial on the family farm. This family's migrant story continued when the Ontonagon River Valley fell upon hard times in the 1870s. Daniel Jr. convinced his mother to move with him; first back to Pennsylvania for his marriage in 1872, and then on to Duluth, Minnesota where they lived out their lives.
Last updated: January 5, 2018