A Migrant Story - Asa Jeffrey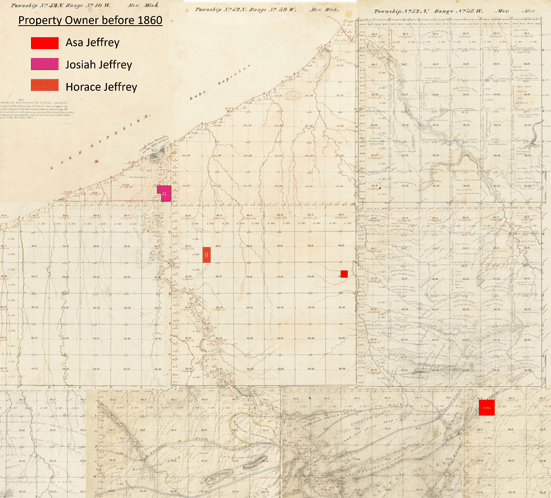 Brothers Asa, Richard, Josiah, Horace, and Charles Jeffrey were born between 1812 and 1828 in Connecticut to a family with African and Native American roots. The family was active in the African Methodist Episcopal church and in social reform movements, including the Underground Railroad, temperance organizations, and activist groups ("Colored Conventions") that fought against legislative restrictions on African and Native American freedoms. In time, the family looked westward to Michigan's Copper Country.
The Jeffrey brothers' father, Asa Jeffrey Sr., was a seaman and his sons were experienced as sailors. They arrived in Ontonagon from New York on Great Lakes vessels between the late 1840s and middle of the 1850s. Theirs was a family migration, including the brothers' wives, children, and in-laws. Asa and Josiah Jeffrey voted in Ontonagon Township's first election of 1849, when Asa Jeffrey himself was elected to township office as "Overseer of the Poor." The election of a man of African descent at this time
was very unusual, and may have reflected the family's
influence as landholders: together, Asa, Josiah, and
Horace owned over 400 acres by the middle of the 1850s.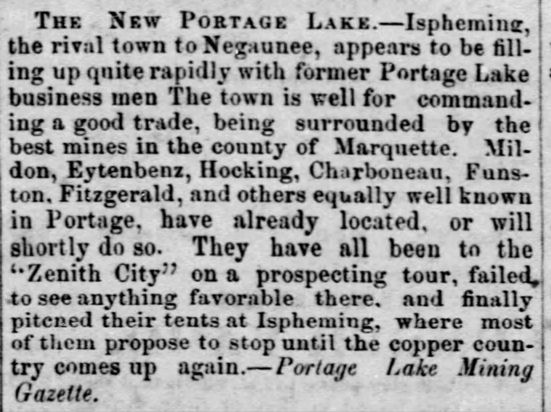 In spite of this substantial investment, by 1860 most of the Jeffrey family had left Ontonagon. Charles, Horace and Josiah had moved west to Minnesota. Richard, a sailor, initially remained with his family but would soon follow his brothers west. From their new homes in Minnesota, Josiah, Horace, and Charles Jeffrey enlisted to serve in the U.S. Civil War. Horace died due to injuries sustained during the Battle of Nashville in 1865, leaving a wife and son who fought for and obtained his soldiers' pension.
Unlike his brothers, Asa Jeffrey remained in the Lake Superior mining district. Asa and his wife Elizabeth (Williams) moved from Ontonagon to the growing community of Houghton, where Asa worked as a barber. From Houghton and later Calumet, they moved to up-and-coming town of Ishpeming on the Marquette Iron Range. Jeffrey kept a barbershop on Ishpeming's main street until the early 1880s. The couple then moved to Florence, Wisconsin on the Menominee Range, where Asa died in 1885 at 73 years of age. After his death, Elizabeth joined family members in Chicago.
Richard and Hannah (Littlefield) Jeffrey's daughter Hattie Sophia returned to the Upper Peninsula after her marriage to barber George C. Preston of Marquette. There, her daughters Charlotte and Bessie were among the first students of African descent at today's Northern Michigan University.
To learn more about this family and the sister of Elizabeth Williams Jeffrey:
A Migrant Story - Anna W. C. Jones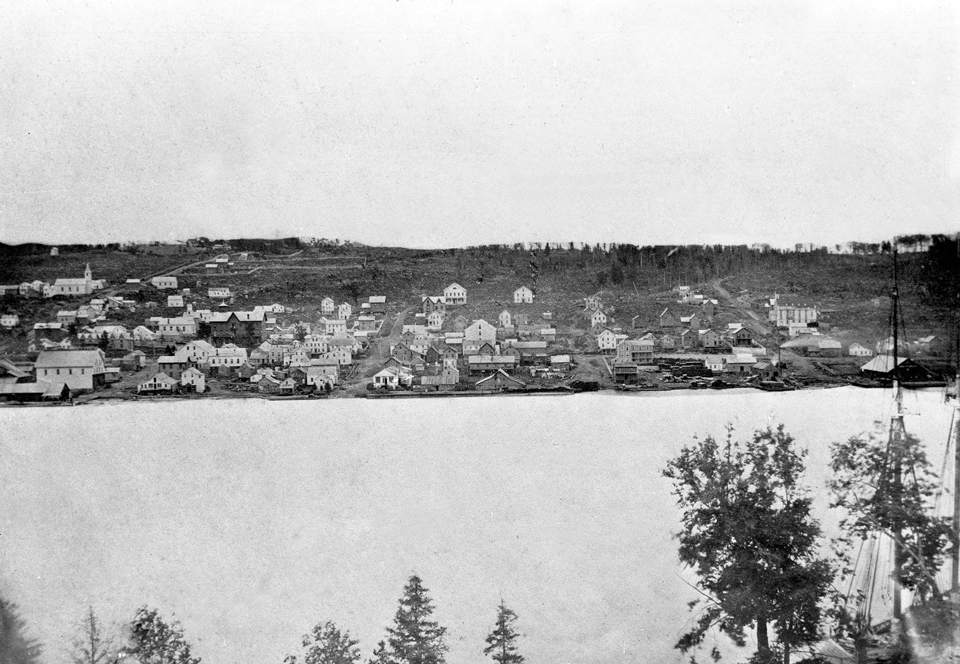 Last updated: January 28, 2020