Keweenaw Minecraft Builder Creations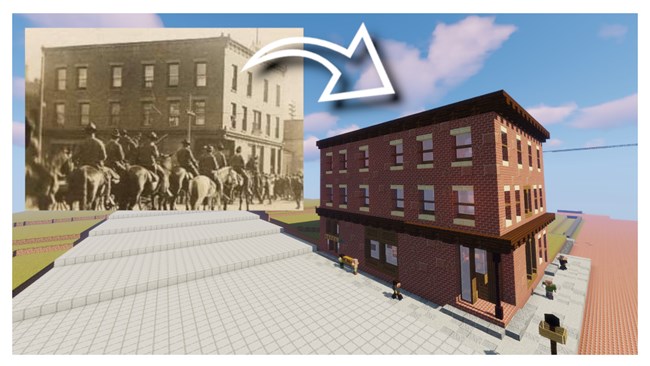 Builder Creations
This virtual time machine is a co-creation of gamers around the United States with rangers from the National Park Service! Builders contribute buildings, help each other, and even create videos of their work to share.
Featured Builder: Jakob03e of JakobeCraft
Episode 4: "
Episode 4: The Copper Range Hotel, as built in 1899
."
Copper Town USA - Ep 4 -1917 Calumet in Minecraft
Historic recreation of 1917 Calumet Michigan in Minecraft. Come along as I help in the Keweenaw National Historical Park Minecraft project to build a historically and spatially accurate, virtual recreation of the Calumet Unit of Keweenaw National Historical Park and surrounding area in 1917.
Last updated: June 19, 2022