An Immigrant Story - William Trewartha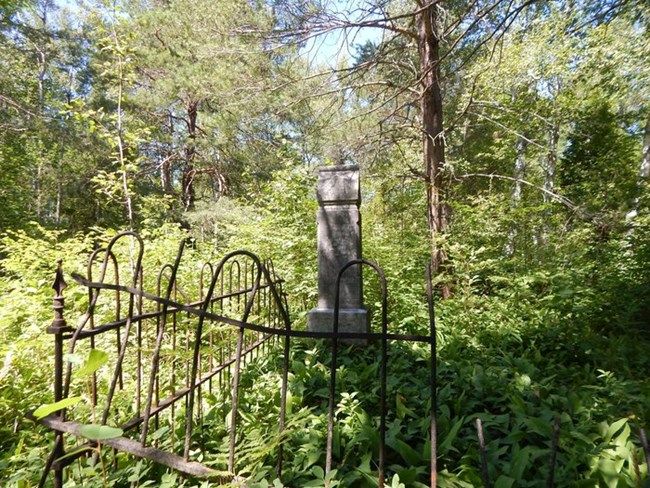 William Trewartha and Amelia Penhall were born in Cornwall, England. They both came to the United States as children in the 1850s, met, and married in Eagle Harbor, Michigan in 1870. Ten years later their 1880 census record shows them to be the parents of a daughter, Nellie.
Although many Cornish immigrants worked underground, William preferred to work in a store. First recorded as a clerk at their marriage, William is noted to be a salesman in a general store in 1900 and 1910 census records. By that time, the couple was living in Calumet, where Amelia stayed after William's death.
The couple's great tragedy was losing Nellie in 1892 at just twenty years of age. She is buried in Calumet Township's Schoolcraft Cemetery. When Amelia died in 1930 at her Scott Street residence, she left no descendants. William and Amelia are buried at nearby Lake View Cemetery.
Last updated: January 6, 2018