An Immigrant Story - Mary Metesh Plutt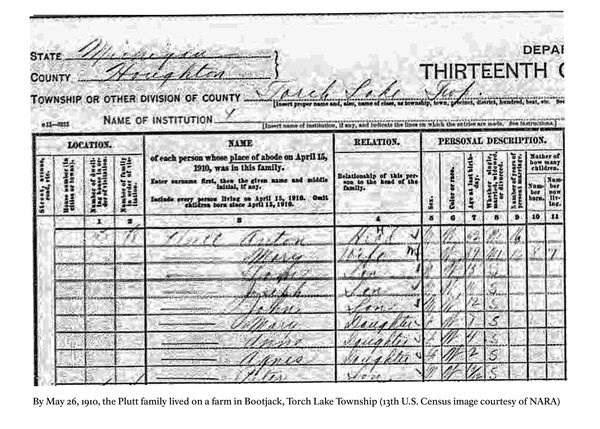 Mary Metesh was born in Yugoslavia in 1872. She met and married Anton Plutt before they embarked on
an immigrant story
together. They came first to Calumet, then moved to Painesdale when the Copper Range Consolidated Mining Company was active. Anton worked for the mines as the family became established. The couple finally settled on a farm in Bootjack near Lake Linden; by 1910 they were the parents of eight children.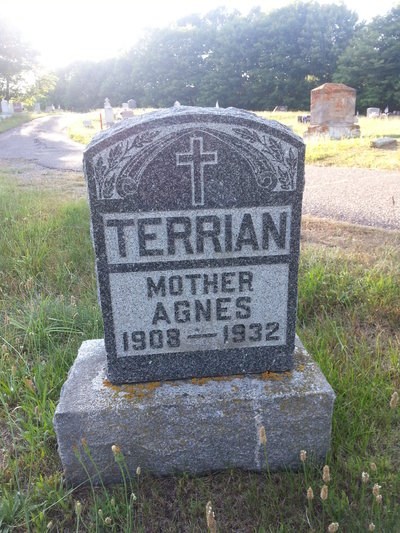 Seven of their children survived to adulthood, including daughter Agnes. She married William Terrian at Calumet's Sacred Heart Catholic Church in 1928. They lived in Milwaukee, Wisconsin, where William worked at an auto factory and Agnes became a mother. Her enjoyment of motherhood was to be short-lived; she died in 1932 at only 24 years of age. William returned his wife to the Copper Country to be buried at Lake Linden's Mt. Calvary Cemetery.
Who had the more perilous occupation; a miner, or a mother?
Last updated: March 16, 2018