An Immigrant Story - George Duquette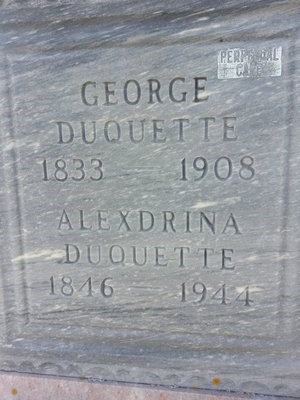 French-Canadian George Duquette began an immigrant story in 1856, when at the age of 22 he arrived in Superior, Wisconsin. He moved to Copper Harbor in 1857, where he learned the contractor's trade before moving on to the Quincy Mine. There he lived in a boarding house with 38 other Canadian residents before he met and married the very young Alexdrina LeCount.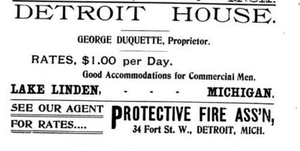 The couple moved on from Quincy, first to the Huron Mine and then to Bootjack, where they farmed and logged. Another move--this time to Hancock--was followed by a return to the profitable Bootjack farm. One final move brought George and Alexa, now the parents of six children, to the largely French Canadian community of Lake Linden, where they built and operated the Detroit House Hotel in 1881.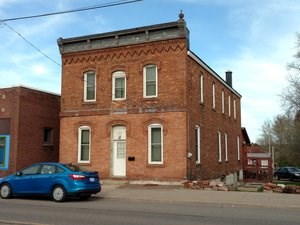 The hotel, along with much of the town, was destroyed by fire in 1887. Undeterred, the Duquettes rebuilt the hotel and resumed operations until 1897, when a new proprietor took over. Today, the Detroit House is known as the Prince Building.
Last updated: January 5, 2018