An Immigrant Story - Dusala Bandettini Barsotti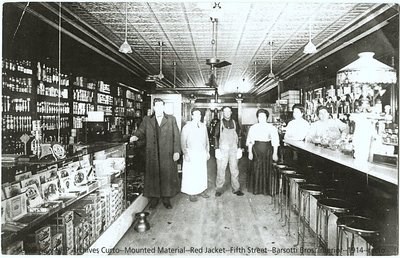 The founder of a longstanding Calumet business, Dusala Bandettini was born in Italy in 1861.
An immigrant story
began for her with a trip from Italy to Le Havre, France in 1882. There, she likely boarded the steamer "France," to join family in the United States. Going first to Illinois, Dusala married Ercole Barsotti.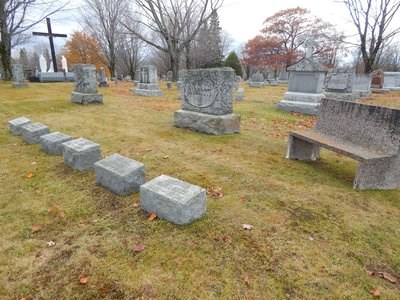 By 1900, Dusala's son Peter had moved to Calumet to live with Michael Bandettini. Following Ercole's death around 1903, the rest of the Barsotti family moved to Calumet where they established a confectionery and fruit store in partnership with Angelo Dell'Osso at 341 (now 339) 5th Street. The Barsottis lived in the apartment above the store. By 1907, the Barsottis had bought out Dell'Osso. Dusala was the sole proprietor of the business until she died.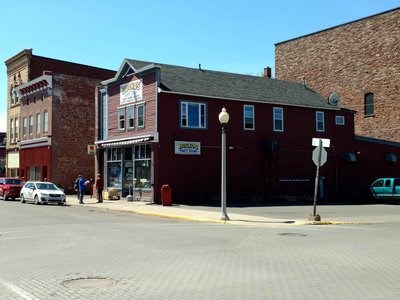 Dusala's children Peter, Arthur, and Gemma all worked at the store, where they also manufactured ice cream, and had a soda fountain. In 1915, Gemma married fellow Italian American Vincenzo Dianda. They lived in the Bollman Flats at the southwest corner of 8th and Oak until 1918, when Vincenzo was stricken with a fatal case of pneumonia. After his death, Gemma and her two children returned to the family business, which remained in the family until about 1960. The business had many owners since then, including one of Gemma's descendants, who renamed it Dianda's Party Store. Today, Dusala's legacy lives on, as the business she established continues as Bucko's Party Store.
Last updated: April 4, 2018