A Migrant Story - Ransom Taylor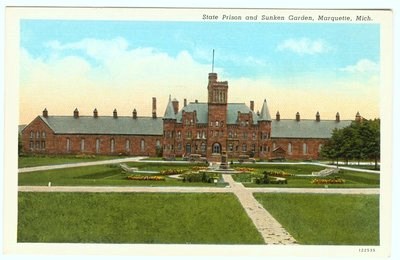 Ransom Josiah Taylor was born in Indiana and named for his grandfather and uncle, veterans of the War of 1812 and Civil War. His
migrant story
began in his youth when the family moved to Ionia County, Michigan. In 1875 at the age of 20, he married Bertha Louella Conkrite. Taylor is said to have taught at schools in the Upper Peninsula before becoming manager of a lumberyard in Munising. By 1890 the family was in Marquette, where Ransom was employed at the state prison.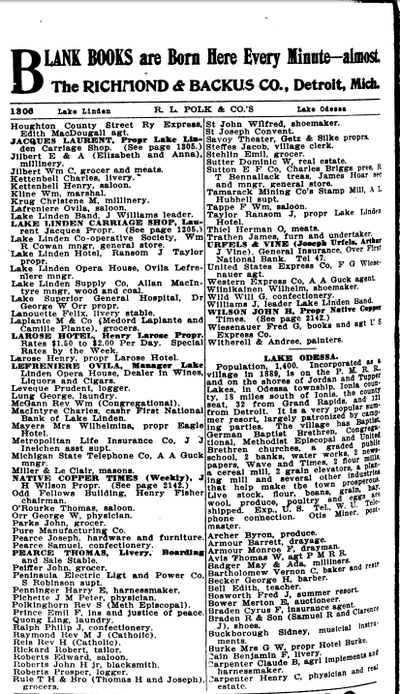 Ransom and Louella divorced in 1897, and the 1900 census found Ransom staying in a boarding house in Sturgeon Bay, Wisconsin. He soon returned to the Upper Peninsula, where Henry LaRose of Lake Linden was looking for a hotel manager. Ransom took the job, and by 1907 had purchased the New Lake Linden Hotel - and married Nellie Radell MacDonald, a widow with a son.
When Taylor died in 1914, he was survived by his widow, a son from his first marriage (William C.) and stepson Ervin MacDonald, a barber. Nellie would be married and widowed once more. She continued operations of the hotel. In 1930, guests at the hotel, which served resident as well as transient guests, included teachers, stamp mill workers, a school nurse, a bookkeeper, a merchant, and others.
Last updated: April 4, 2018