A Migrant Story - Jay Hubbell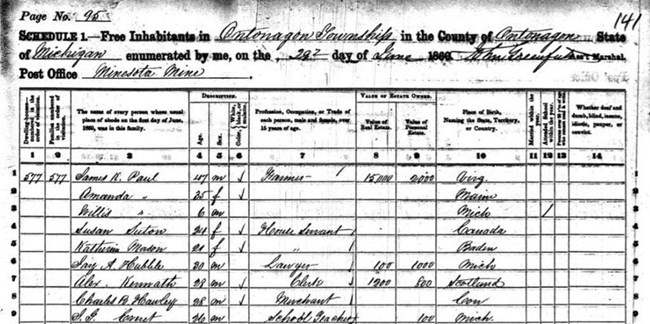 Eponym: a person after whom a community, place, or other thing is named. We'll investigate the eponym for the community of Hubbell with this migrant story!
Jay Abel Hubbell (1829-1900) grew up in Oakland County, Michigan and graduated from the University of Michigan in 1853. Admitted to the bar in 1855, Hubbell soon found himself elected Upper Peninsula District Attorney. He lived in Ontonagon at the rooming house operated by the village's founder, James K. Paul.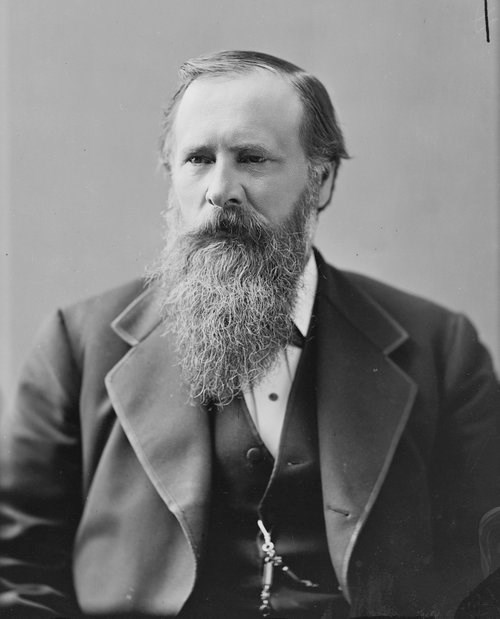 After marrying and moving to Houghton, Hubbell served from 1861-1867 as Houghton County's Prosecuting Attorney. In 1872, he was elected to Congress. He served in that position until 1883. In the meantime, Hubbell worked as a state commissioner to the 1876 Centennial Exhibition in Philadelphia, and prepared Michigan's state mineral exhibit for the exhibition.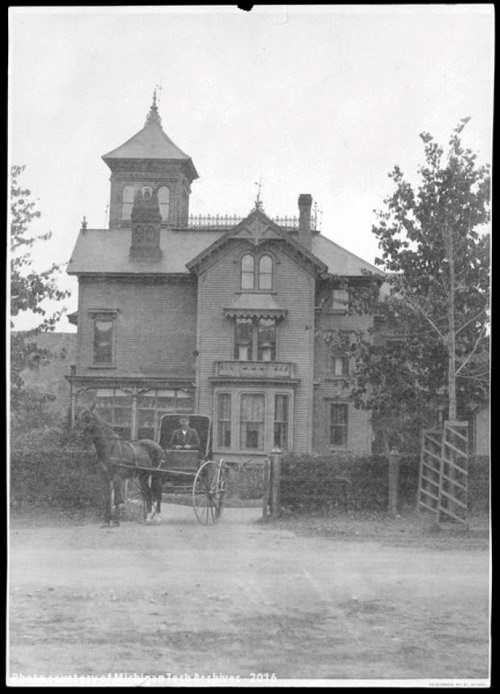 Hubbell also served in the state Senate, as a presidential elector, and as a circuit court judge. His legacy extends beyond his namesake community on Torch Lake to Michigan Technological University. Hubbell championed the effort to establish the Michigan School of Mines, as it was first known, in the state legislature. He also donated land in east Houghton where MTU's first building, the eponymously named Hubbell Hall, was built in 1885.
Last updated: January 5, 2018