For Kids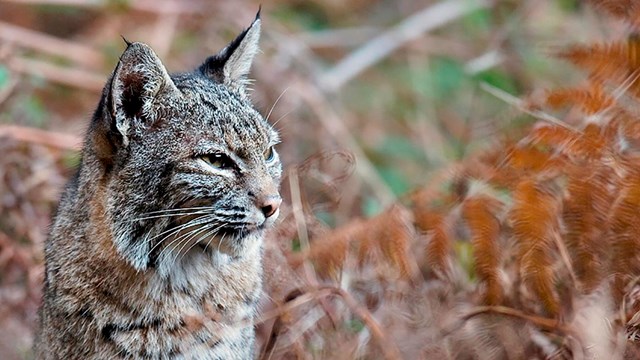 Animals
John Muir National Historic Site acts as a haven of natural habitat for many species of mammals, birds, reptiles, and amphibians.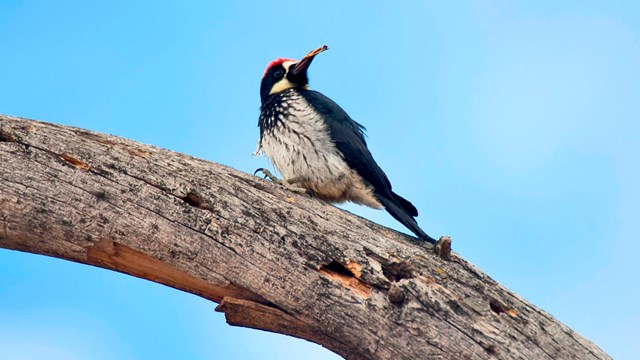 Birds
John Muir National Historic Site is a haven of natural habitat for some astonishing avian species.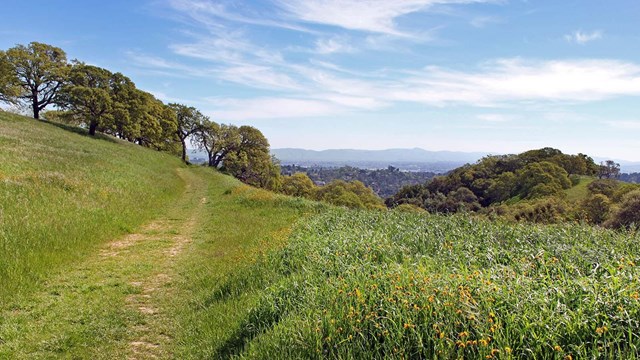 Climate Change
Climate change is already affecting plants and wildlife. Learn more about what we know about climate change, and what we can do.
Junior Ranger Programs
Hey Kids! If you'd like to become a Junior Ranger at the John Muir National Historic Site, all you have to do is ask for an activity book in the John Muir NHS Visitor Center. A ranger or your parents can help you with some of the activities and a ranger will need to sign your book once you are finished. If you complete the book, you will receive your own Junior Ranger Badge! Activities in the book will help you to learn more about why John Muir was important to our National Parks and with helping to encourage people to protect our beautiful land!
Camp Fire Programs For Kids and Adults
Every year during the summer season, we host fun evening Camp Fire Programs at our John Muir National Historic Site. We provide a safe family environment with singing, story time and more. Please contact our Visitor Center to find out more information. Reservation are required for us to staff and prepare accordingly. The season generally runs June through the first of September. Dates may change and events can be cancelled due to weather issues.
John Muir Mountain Day Camp
John Muir Mountain Day Camp is based at the John Muir National Historic Site in Martinez. California, where John Muir—naturalist, preservationist, writer, farmer and father—lived and raised his family for 24 years. Campers explore Muir's land and 1882 Victorian home, and view his "scribble den," where he penned many of his influential works.
At the John Muir Mountain Day Camp, kids have a great time while they learn how Muir's legacy is still helping the earth be a healthier, more beautiful place to live. Each week is packed with fun and informative activities, such as exploring nature trails, painting, baking sourdough bread, journaling as Muir did, and discovering local plants and animals.
Campers have come from as far away as Hong Kong, Massachusetts, Virginia, Oregon and Lake Tahoe as well as the Bay Area.
At a typical weekly session, campers:
Enjoy daily activities with National Park Service Rangers
Draw and paint with California landscape artist, Susan Barry
Explore nature trails on Mount Wanda
Experience John Muir through National Park Service Ranger Frank Helling's portrayal
Learn about local plant and animal life
Make sourdough bread with 143-year-old starter
Sketch, paint, sing, create inventions and create a journal, as did Muir
Activities vary for each week; campers registering for both weeks will have a unique experience each time. (Activities subject to change.)
To Register and Learn More
Learn more about camp.
Questions? Call Camp Director Jill Harcke: (925) 680-8807
E-mail:
info@muircamp.org
Website:
www.muircamp.org


Last updated: April 5, 2021