Things To Do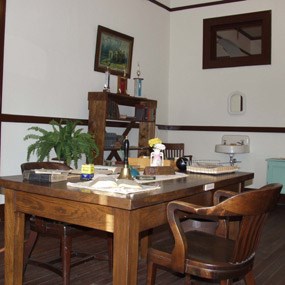 Plains High School was constructed in 1921 and served as a school until 1979 when it closed. Julia Coleman was an inspirational teacher, principal and later superintendent of Plains High School. Jimmy and Rosalynn Carter attended and graduated from Plains High School. Jimmy Carter graduated in 1941 and Rosalynn Carter graduated in 1944.

Plains High School serves as the park museum and visitor center. Visitors find a restored and furnished classroom, principal's office and auditorium. Other rooms feature exhibits that explain the Carters' lives in Plains, including political and business careers, education, family, and post presidency. There is a 25 minute video that focuses on the life and accomplishments of Jimmy Carter told by those who know him best - his friends, neighbors and family.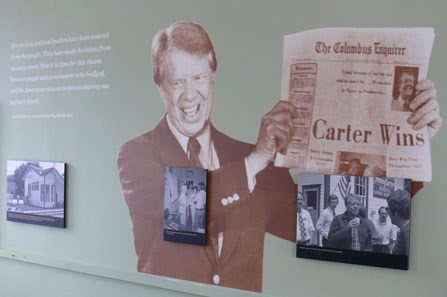 The
Plains Depot
is the oldest building in Plains, having been constructed in 1888. Plains Depot served the community of Plains as a freight and passenger depot until 1951 when passenger service was discontinued. The building was opened in 1976 as Jimmy Carter's presidential campaign headquarters and during that time approximately 10,000 people a day came to Plains to find out about candidate Jimmy Carter. Many state primary victories, as well as the presidential victory, were celebrated in the streets around the depot.
The Plains Train Depot contains a self-guided museum with exhibits focusing on Jimmy Carter's campaigns for state senator, governor of Georgia, and the 1976 presidential campaign.
.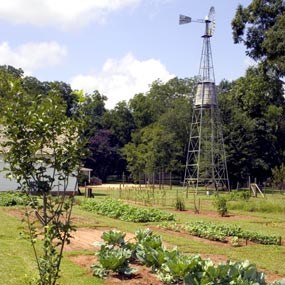 The
Boyhood Farm
was owned by Earl Carter, Jimmy's father, from 1928 until 1949. Earl Carter grew corn, cotton, peanuts, and sugar cane on the farm in addition to the large family garden.
Jimmy Carter lived on this farm from the age of four until he departed for college. The farm is restored to its appearance before electricity was installed in 1938. As you stroll along the walking path, stop and read the wayside exhibits at various points along the way. Push the buttons on the audio stations to listen to Jimmy Carter share stories about his childhood.
Visit the boyhood home and explore the other buildings on the farm
.
More...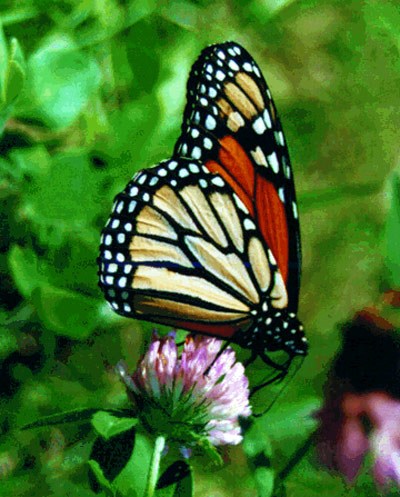 The Rosalynn Carter Butterfly Trail in Plains began due to Mrs. Carter's desire to bring awareness to conserving butterflies and their habitats, and from her love of nature. Within the Plains Historic District, there are eight public butterfly gardens. It is our hope that when you visit Plains you will take the time and follow the butterfly trail.

After visiting the trail, you can also join our trail and help with our conservation efforts by providing some basic information. By joining the trail you indicate that you will provide nectar plants (flowers) as a food source and host plants such as milkweed or parsley on which the butterflies can lay their eggs.

Please follow the link for the Rosalynn Carter Butterfly Trail for more information on joining the trail.


Last updated: September 29, 2019