Outdoor Activities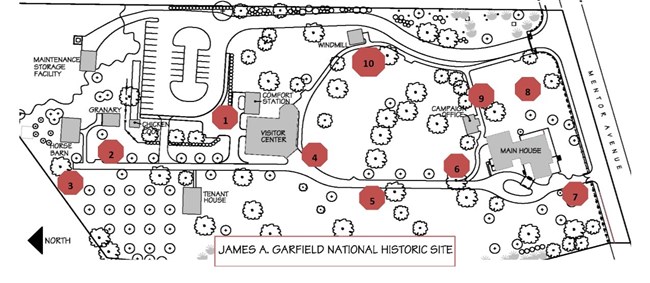 Cell Phone Tour
When visiting the James A. Garfield National Historic Site make sure and take some time to listen the site's cell phone tour. The cell phone tour will enhance your experience and learn more about the Mentor farm and Garfield family. There a total of 10 different stops that you are able to listen to while walking the grounds.

Here's how to access the cell phone tour:
1. Look for signs around the grounds
2. When you find a sign, dial the audio tour number (440) 230-3952.
3. When prompted, enter the number for the stop your are at (1-10) to hear about parts of the grounds at our site

You can also use a mobile device to learn more by visiting jaga.oncell.com or scanning the QR code on any of the signs around the grounds. The script for the audio tour is available on the mobile site.

If you would like to download a copy of the cell phone tour map click here!





Last updated: October 6, 2018