Cub Scout Flag Etiquette Program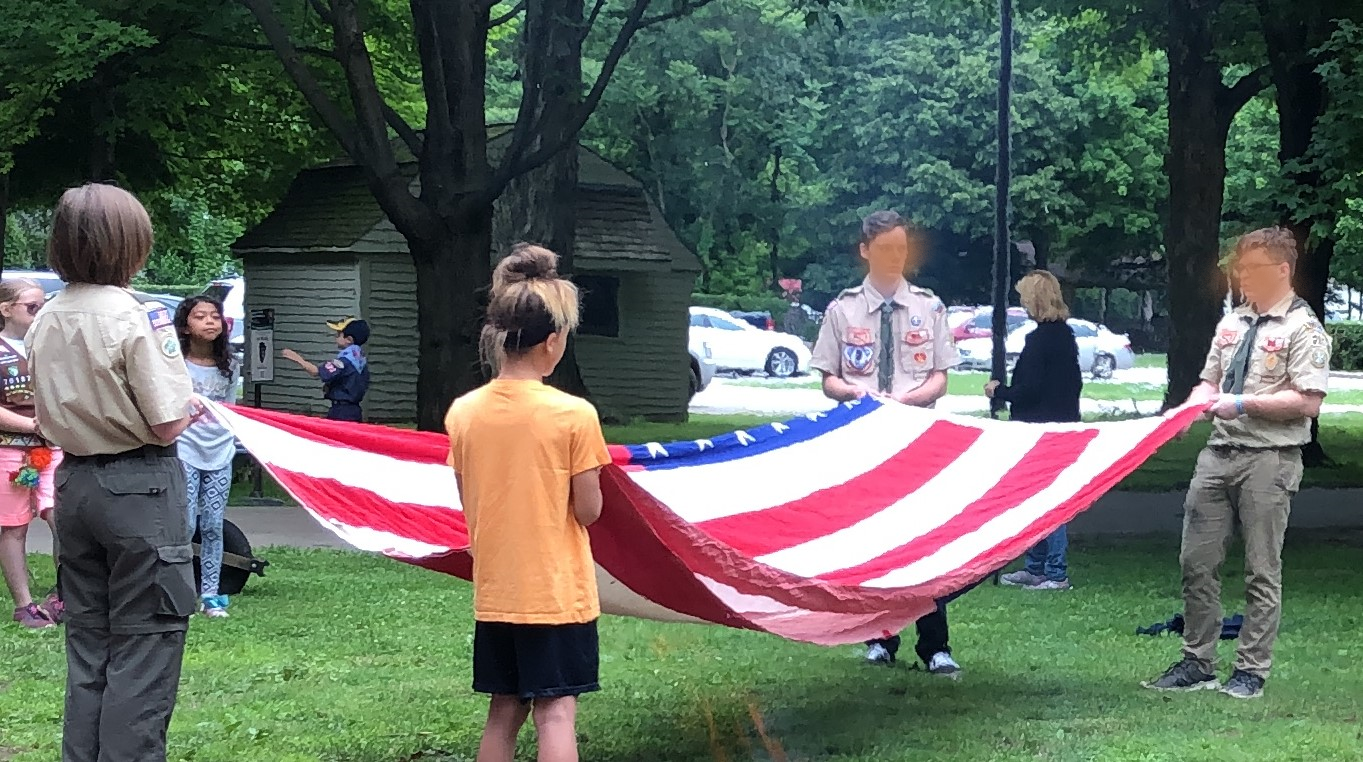 The flag etiquette program for scouts consists of a brief lesson on the parts of a flag and flagpole, the history of the American flag, and a general discussion on the proper ways to display, raise, lower, and fold the flag. Afterwards, participants will practice these skills in a hands-on exercise under Ranger supervision. Scouts will then discuss the flag under which Garfield served as president, and take a tour of the house. Scouts may also participate in the Junior Ranger program to earn a site badge. These programs are free for scouts; attending parents will pay the $10 entrance fee if touring the Garfield home with their scout. Siblings are welcome. Program length is roughly 2 hours.
Please contact Ranger Powell at (440) 255-8722 or by
email
.
Last updated: March 22, 2020