Behind the Scenes Tour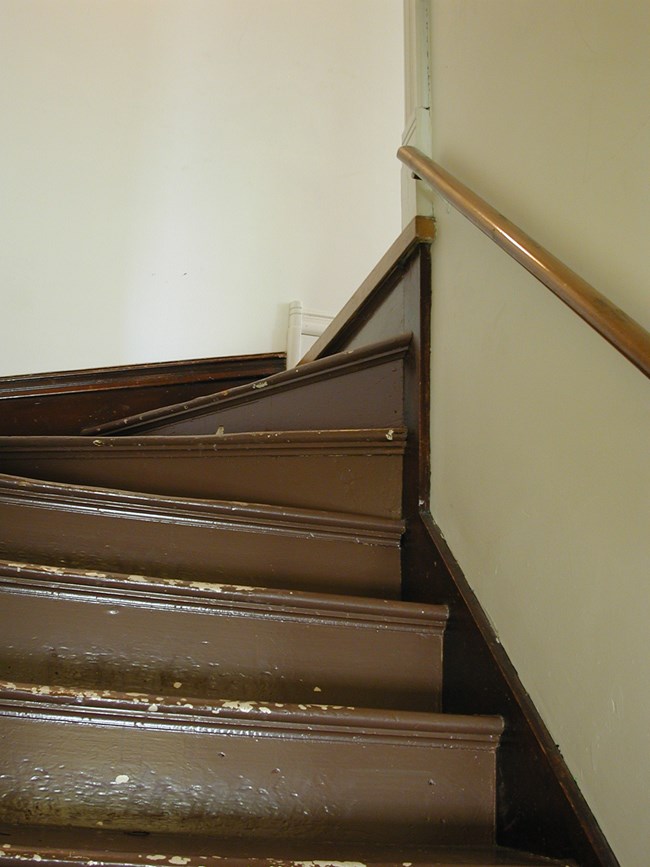 See the Garfield home and property as you've never seen it before! This special two-hour tour takes you into rooms in the Garfield house not open on the regular public tour, including the basement with the orignal 1832 tree trunk beams supporting the first floor, and the third floor which once contained suites of rooms for Mrs. Garfield's brother and his family. Also accessible on the Behind the Scenes tour is the 1876 horse barn, the windmill, and other outbuildings.
Guests must be 16 years or older. We appreciate your respect of this condition. Cost is $15 per person, and holders of the America the Beautiful Senior, Access, Annual or Military pass receive half-off tickets (cardholder only). This tour lasts about 1 1/2 hours, and includes lots of stair climbing. Visitors with problems walking or climbing stairs are cautioned not to take this tour.
Part of the Behind the Scenes tour involves walking outdoors, and into buildings without heat or air conditioning. This tour takes place year round, so please wear appropriate footwear, outerwear, and bring water.
Reservations can be made by calling 440-255-8722. Spaces are limited, and this tour frequently sells out well before each month, so please plan ahead.
Last updated: April 10, 2015