Article
Isle Royale Fire Towers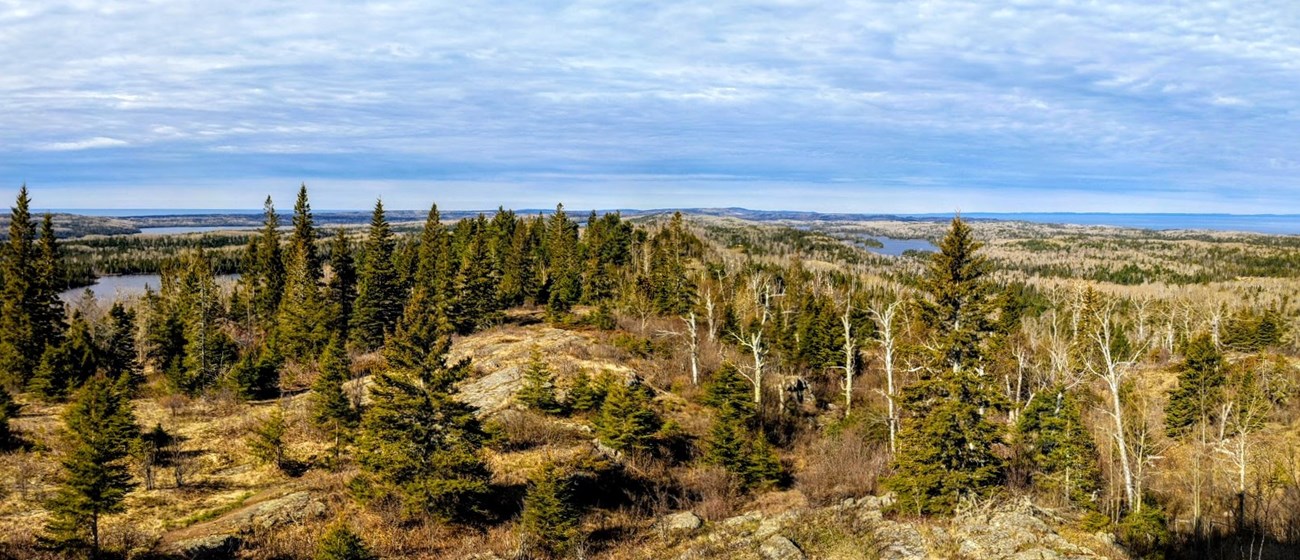 A fire tower, also known as a fire lookout, is a structure installed for the purpose of fire detection. Typically, these towers are situated at a high vantage point, providing fire lookouts a 360-degree vie w to spot evidence of fire on the landscape. Isle Royale has three fire towers: Feldtmann Tower, Ojibway Tower, and Ishpeming Tower.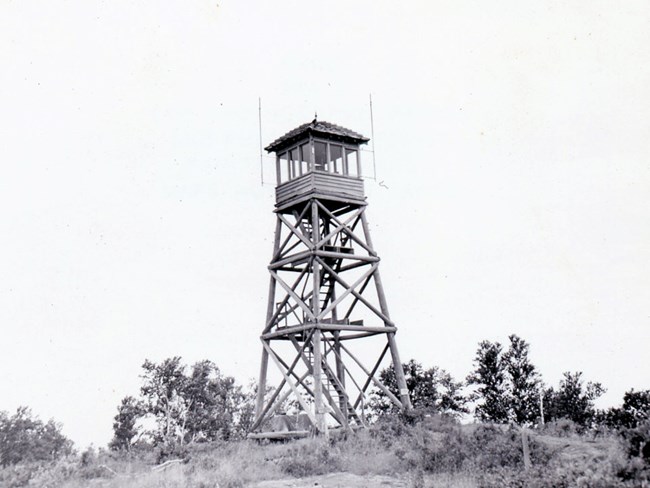 History
Following the 1936 Fire, the Civilian Conservation Corps (CCC) built the first fire towers at Isle Royale in 1939. They were two tall timber-framed structures, one at Turkey Ridge, and one at Mount Ojibway.

In 1961, Isle Royale's first modern design, steel framed fire tower with living quarters was constructed at Ishpeming Point. After falling into disrepair by the mid-1950s, the original timber-framed fire towers at Turkey Ridge and Mount Ojibway were demolished, and replacements were constructed in 1964 with similar layouts to Ishpeming Tower. Ojibway Tower was reconstructed in its original location, where it still stands today, and the Turkey Ridge Tower was re-established approximately one half-mile further southwest on the Feldtmann Ridge Trail. It is now known as Feldtmann Tower.

Over time, and with the introduction of new technology (such as satellite imagery), the need for fire towers on Isle Royale waned. By 1980, none of the towers were occupied by fire lookouts, but they continued to be used as temporary shelters for park rangers and trail maintenance crews until the mid-1980s.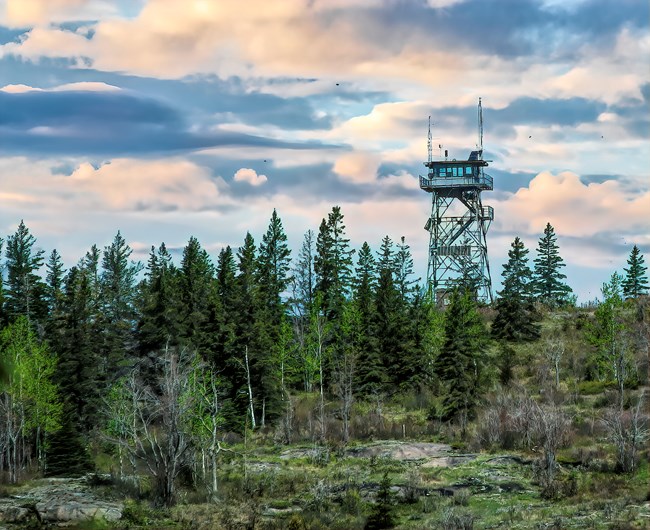 Today
Ojibway Tower and Ishpeming Tower have been repurposed for park communications, such as a radio repeater. Feldtmann Tower is no longer utilized. In 2021, all three towers were added to the National Register of Historic Places for their historical significance in relation to National Park Service fire management.
Accounts from a Fire Tower
Last updated: September 13, 2023