Horseback Riding at Indiana Dunes National Park
The Glenwood Dunes Trail is the national park's only equestrian trail. Horseback riding is permitted on the specified portion of the Glenwood Dunes Trail System from March 16 to December 14. However, if there is sufficient snow cover for cross-country skiing (3 inches or more) before December 15 or after March 15, the trail will remain closed to horseback riding. Horses are prohibited in the winter to prevent accidents with cross-country skiers on the trail.
The parking lot is large enough for horse trailers. In the parking lot and picnic area, all horse excrement must be bagged, removed from the area and disposed of appropriately. There is no horse rental concession. Horses are prohibited on all roads.

Click here for detailed information on the Glenwood Dunes Trail System and specific information on horseback riding including the authorized areas.
Getting There
Trailhead Parking Lot
1475 North Brummitt Road, Chesterton, IN 46304

Trailhead GPS Coordinates
41.648245, -87.015382 (Decimal Degrees)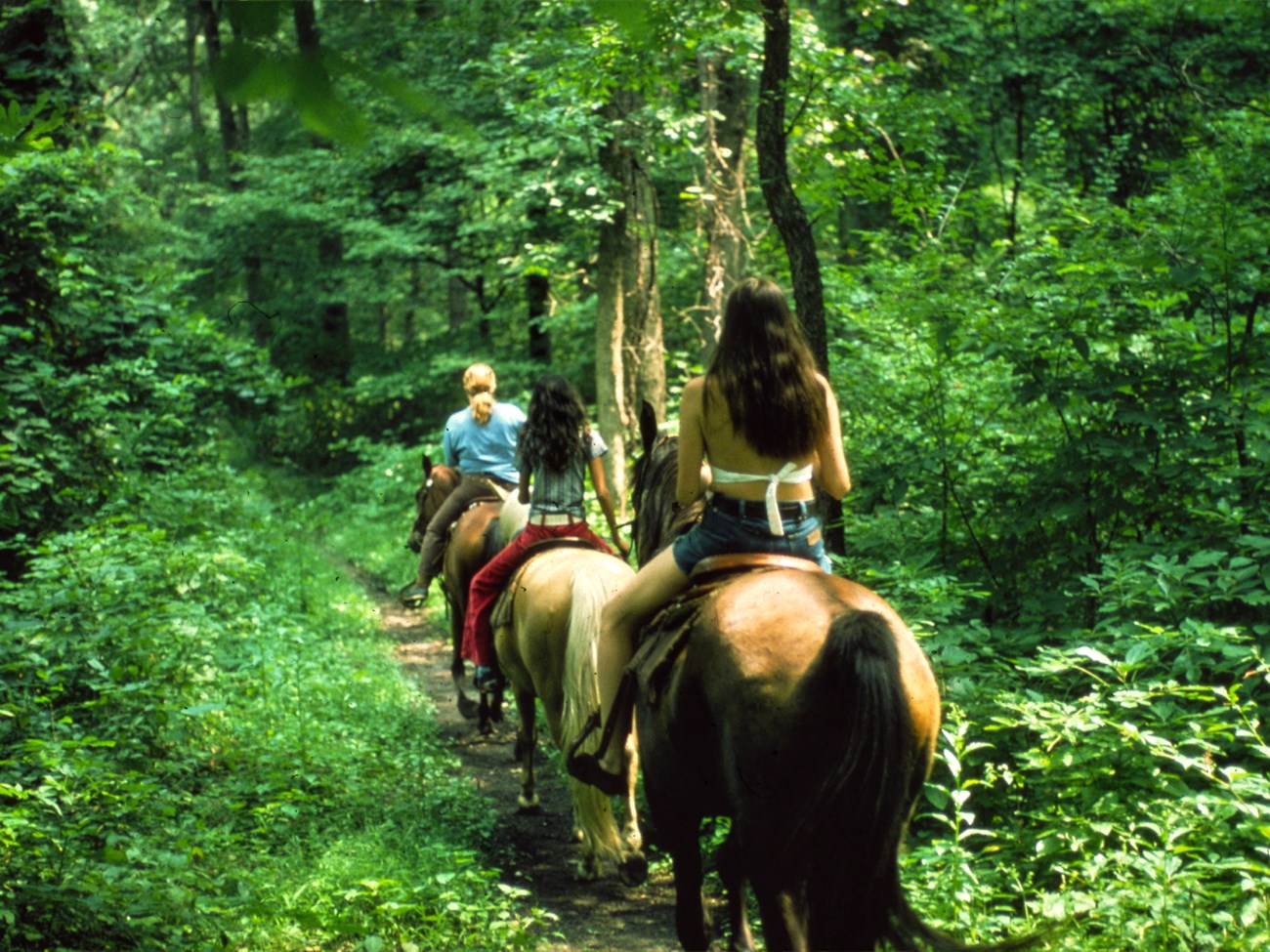 Last updated: September 20, 2023