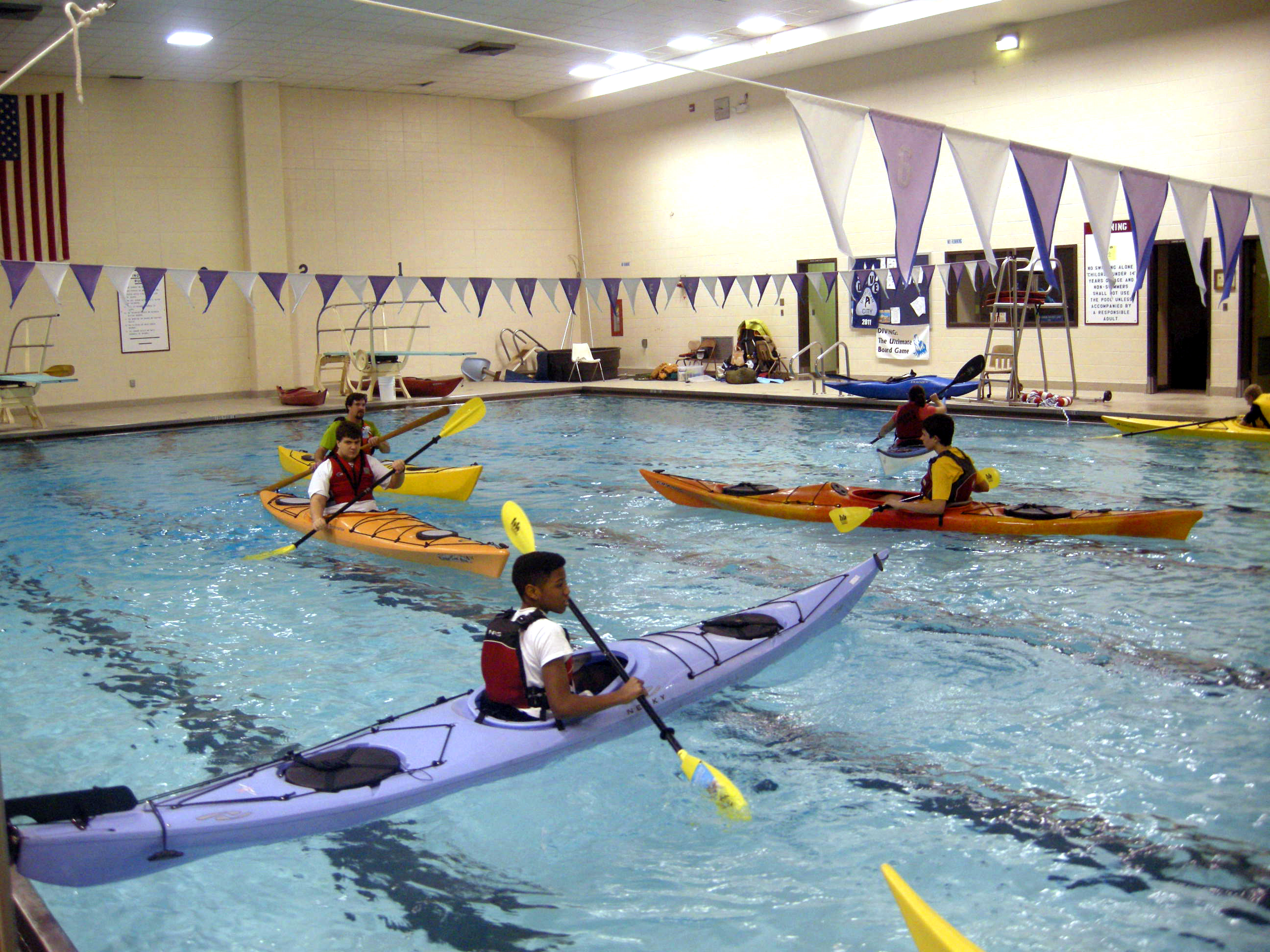 News Release Date:
February 6, 2012
Contact: Gail Cross, 219-395-9555
INDIANA DUNES NATIONAL LAKESHORE: Two dozen teens participating in Indiana Dunes National Lakeshore's ParKids program spent much of a recent Saturday in an indoor pool learning the basics of kayaking.
The Northwest Indiana Paddling Association, which has partnered with the national lakeshore for several years, made the kayak training classes possible by providing five volunteer instructors, as well as, securing and matching a $2,500 grant from the non-profit conservation organization, American Rivers.
After an additional indoor kayak lesson in March, the teens will be ready to train outdoors before they embark this summer on a week-long camping trip through the national lakeshore that includes paddling a portion of the Lake Michigan Water Trail.
ParKids is a year-round program at the national lakeshore that provides safe, high quality outdoor educational experiences for youth between the ages of 13 and 18 while also helping to instill a sense of stewardship for the park and community through volunteer projects.
ParKids activities this year include cross-country skiing, a spring stewardship project, a day camp, and volunteering at Maple Sugar and Earth Day programs. For more information, contact Gail Cross at 219-395-9555, extension 7 or by e-mail at Gail_Cross@nps.gov.