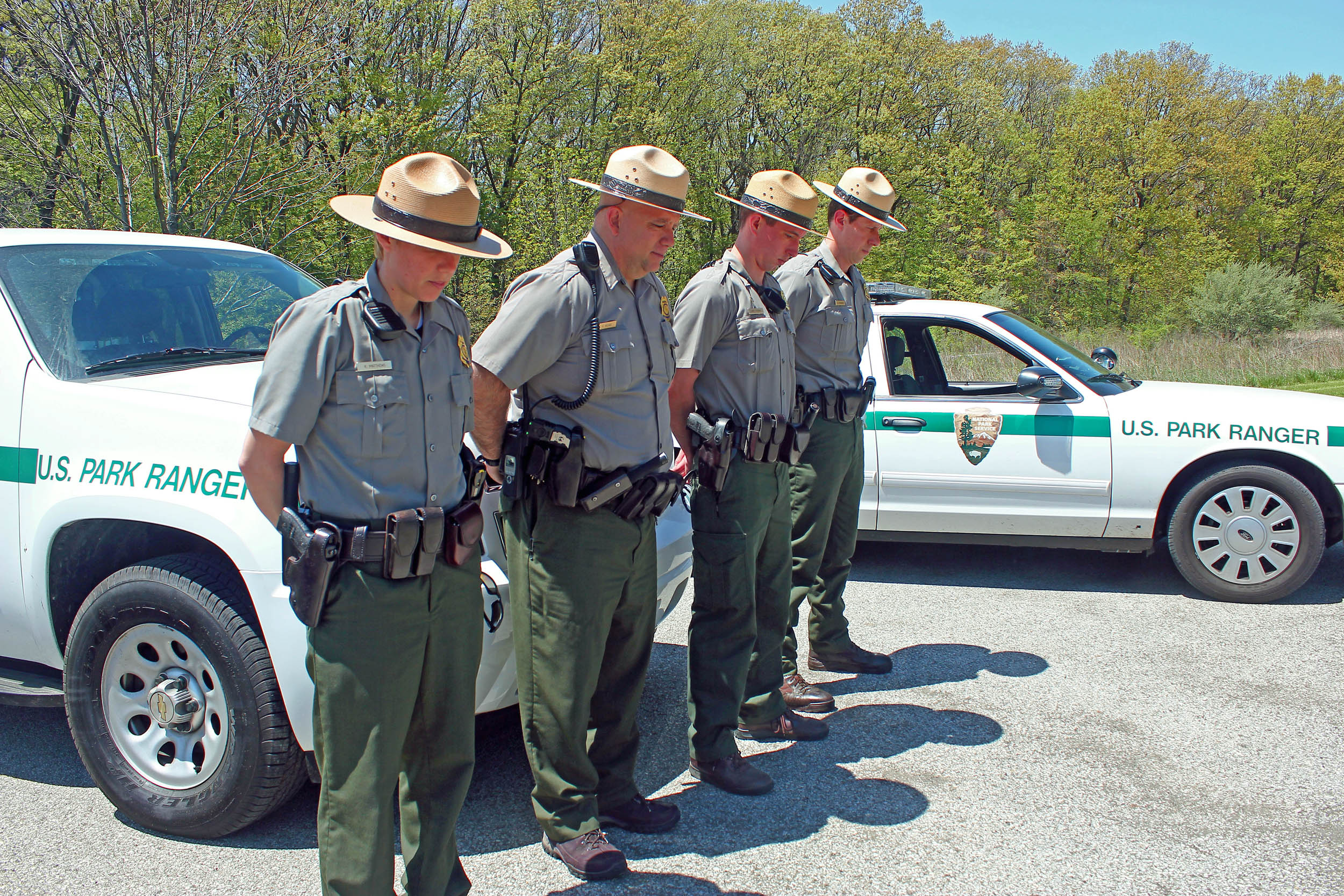 News Release Date:
May 15, 2013
Contact: Bruce Rowe, 219-395-1609
INDIANA DUNES NATIONAL LAKESHORE: National Park Service rangers at Indiana Dunes National Lakeshore observed a moment of silence for the thirty-nine National Park Service law enforcement personnel who have died in the line of duty. A formal Department of the Interior Law Enforcement Officer Memorial Ceremony was held earlier this week in Washington, D.C.
National Park Service law enforcement rangers attend the same Federal Law Enforcement academy in Glynco, Georgia as most federal agents. Rangers are tasked with protecting the 15,000 acres and 2 million visitors of Indiana Dunes National Lakeshore.
Nationwide, National Park Service rangers and Park Police serve the public in more than 400 national parks and protect sites that are among the nation's icons including the monuments and memorials of Washington D.C., the Statue of Liberty, and Mount Rushmore. Like other law enforcement officers, rangers' jobs have increased in complexity in guarding against terrorism and other new threats.
For additional information, contact national lakeshore public information officer Bruce Rowe at 219-395-1609 or by e-mail at bruce_rowe@nps.gov.
www.nps.gov/indu
Indiana Dunes National Lakeshore is part of the National Park Service. More than 20,000 National Park Service employees care for America's 401 national parks and work with communities across the nation to help preserve local history and create close-to-home recreational opportunities. Learn more at www.nps.gov.