News Release
Enjoy Outdoor Adventures at the Indiana Dunes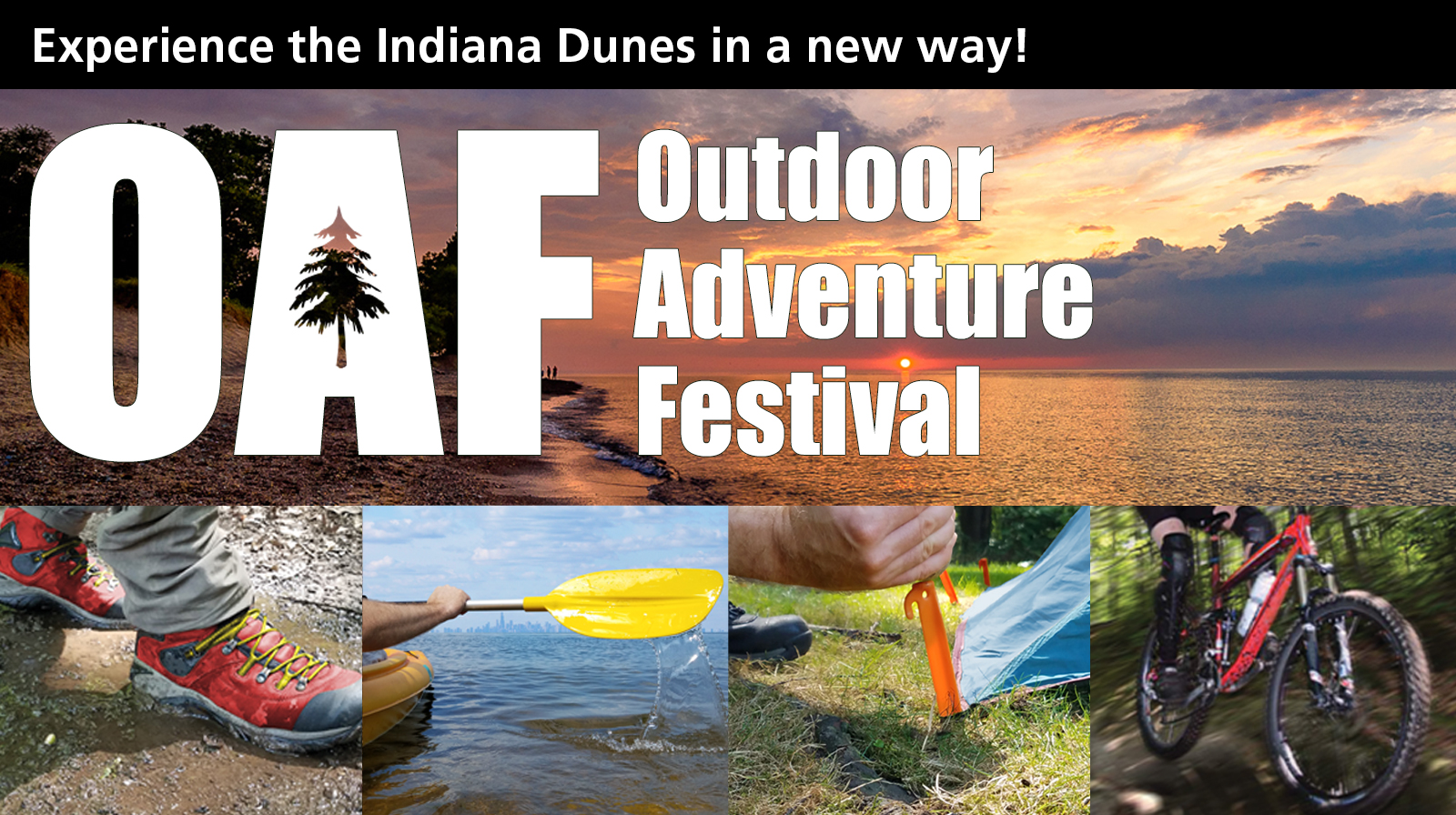 News Release Date:
August 27, 2021
Contact: Rafi Wilkinson, 219-395-1882
Spend the weekend outdoors at the Indiana Dunes Outdoor Adventure Festival, which will take place on September 10-12, throughout the Indiana Dunes region. Packed with outdoor adventure opportunities, the festival will bring together over 50 activities in one weekend. With support from the Indiana Dunes State Park, Indiana Dunes Tourism, and more than a dozen other partners, the Indiana Dunes National Park will host this three-day event.
The festival will showcase the region's outdoor activities such as hiking, paddling, biking, geo-caching, photography, birding, and so many others. The festival has events for everyone including families, beginners, experts, and those with limited mobility. The festival has been modified to ensure that social distancing and small group sizes can be maintained to reduce the spread of Covid-19. Masks are required inside national park buildings but are optional outdoors.    
Highlights of the weekend include a paddling trip on the Little Calumet River, dozens of hikes and bike rides led by experts across the entire region, and access to national park areas not normally open to the public.   
Visit
www.dunesoutdoorfestival.com
for information about the festival including detailed information on the over 50 events. The festival is free and there is no registration. See how many awesome events you can squeeze in during the weekend!   
Festival information can also be found at the Indiana Dunes Visitor Center, located at 1215 North State Road 49 in Porter, Indiana, about one mile north of Interstate 94. Additionally, for information on the festival and other programs at Indiana Dunes National Park, call 219-395-1882, visit our
website
, and
Facebook page
.    
---
The Indiana Dunes National Park is one of 423 units of the National Park System ranging from Yellowstone to the Statue of Liberty. Located in Northwest Indiana, the park includes 15 miles of Lake Michigan shoreline and 15,000 acres of biodiverse beaches, woods, prairies, and marshes. Over 3 million visitors come to the Indiana Dunes each year. 
Last updated: August 27, 2021