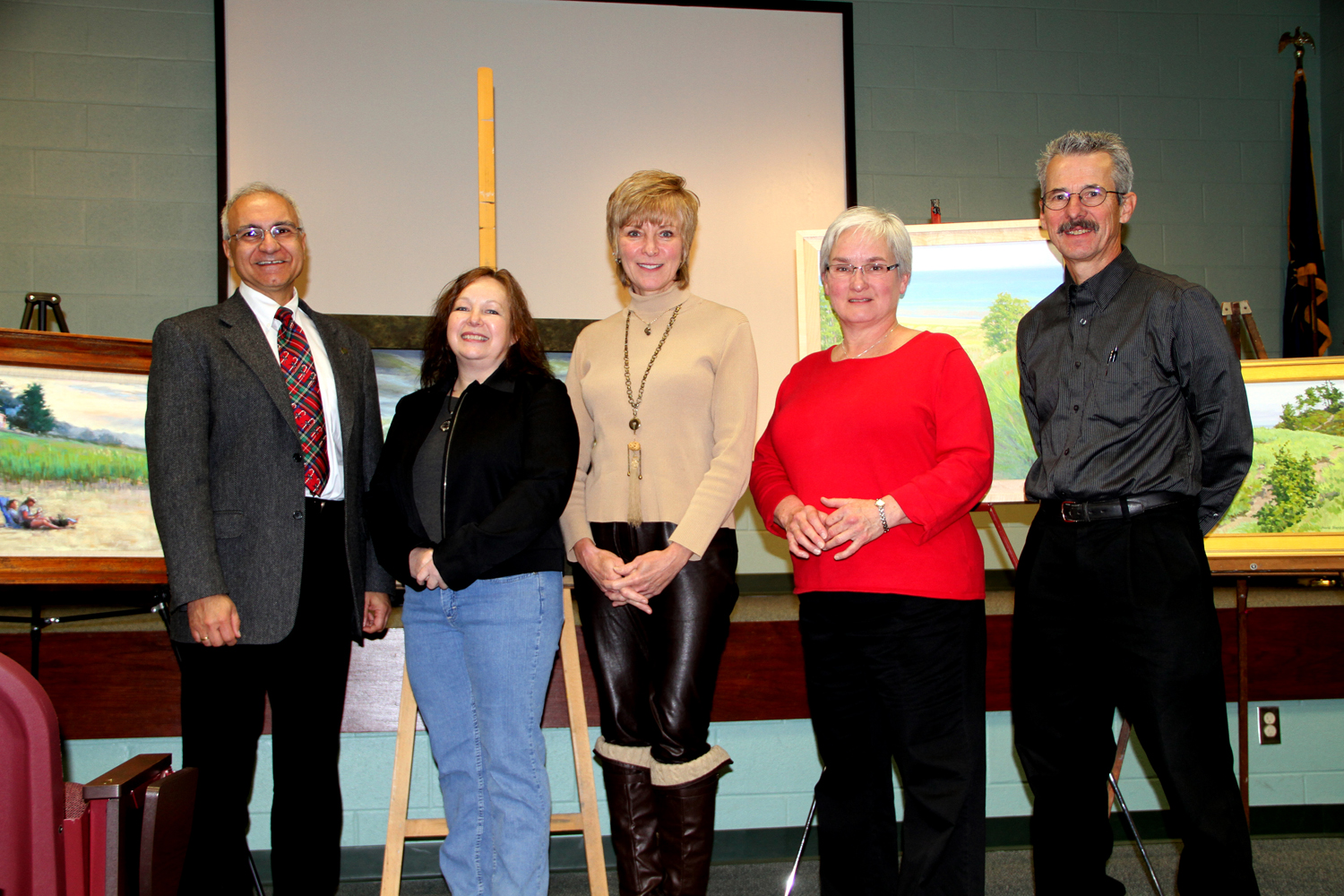 News Release Date:
December 20, 2011
Contact: Bruce Rowe, 219-395-1609
A long legacy of art in the National Parks continued at Indiana Dunes National Lakeshore when four artists unveiled their visual interpretations of the park during a brief ceremony on December 12th in the park's visitor center. Mark Burkett (Mooresville, IN), Susan Henshaw (Union Pier, MI), Nancie King Mertz (Chicago, IL), and Jeannie McLeish (Mooresville, IN) each presented artwork created during their stays as Artists-in-Residence this past summer. Accepting their work on behalf of the park was Superintendent Costa Dillon.
The park's Artist-in-Residence (AIR), program continues a rich heritage of artists like writer Edwin Way Teale, poet Carl Sandburg, and painter Frank V. Dudley who were inspired by the dunes and whose work and words helped move others to preserve this special place along the southern shore of Lake Michigan.
Now in its 15th year, the AIR program at Indiana Dunes offers professional artists the opportunity to live along the lakeshore for two weeks giving them uninterrupted time to create art that helps generate increased appreciation and support for the national lakeshore. In exchange, the artist provides a public program and donates one piece of art created during their stay. The work produced by these artists becomes a permanent part of the park's collection and is currently exhibited in the visitor center. Additional opportunities for displaying the collection are being explored including traveling shows and using a historic structure in the park as an arts center.