News Release
Exploring the Life and Legacy of Alice Gray, Northwest Indiana's "Diana of the Dunes"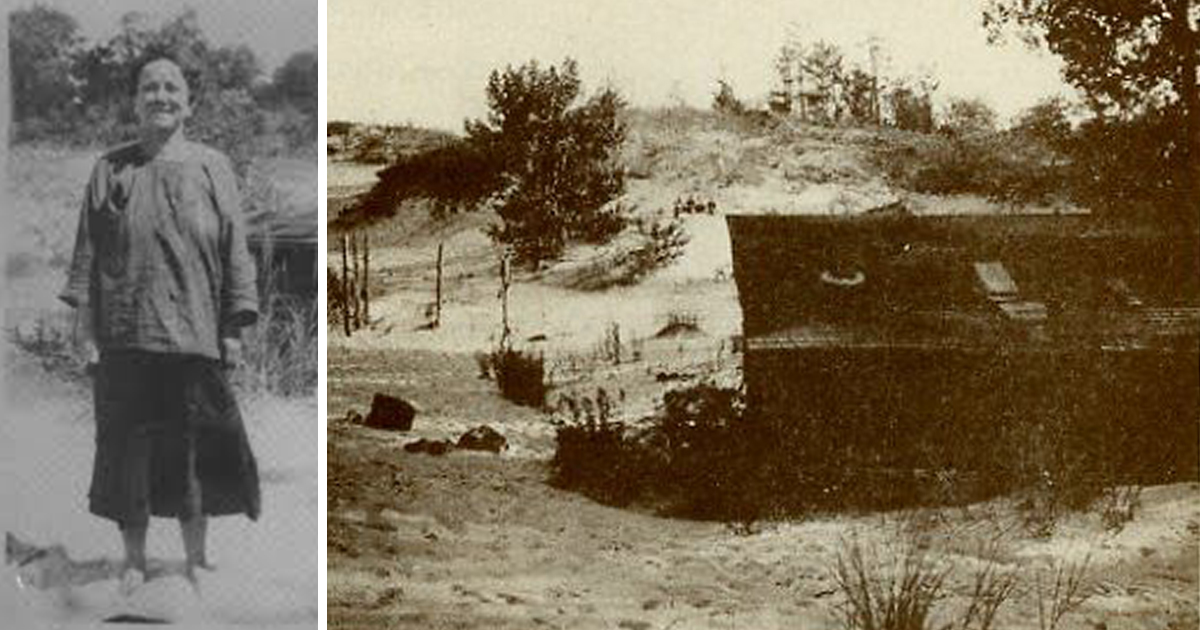 News Release Date:
February 5, 2021 More than 100 years ago, Alice Mabel Gray left her city life in Chicago, choosing instead to live in an abandoned shanty along the wild shoreline of the Indiana Dunes. For the next 10 years, as she explored her beloved dunes, she withstood both natural hardships and those created by a relentless, sensation-driven press. She became known as "Diana of the Dunes," and her exploits in the region have since become the stuff of legends, ghost stories, and books.    
On February 11th at 6:30 pm, participate in an online presentation to learn about the life and legacy of Alice Gray with Serena Ard, museum curator for the Westchester Historical Society, and Janet Zenke Edwards, author of Diana of the Dunes:  The True Story of Alice Gray.     
This online zoom presentation is free and sponsored by Westchester Public Library, the Friends of Indiana Dunes, Indiana Dunes Tourism and Indiana Dunes National Park. Participants must register for the online event at the following link:
https://wpl-lib-in.libcal.com/event/7528247
For more information on this or other programs at the national park, contact us at 219-395-1882.     
The Indiana Dunes National Park is one of 423 units of the National Park System ranging from Yellowstone to the Statue of Liberty. Located in Northwest Indiana, the park includes 15 miles of Lake Michigan shoreline and 15,000 acres of biodiverse beaches, woods, prairies, and marshes. Over 2 million visitors come to the Indiana Dunes each year.  
Last updated: February 5, 2021