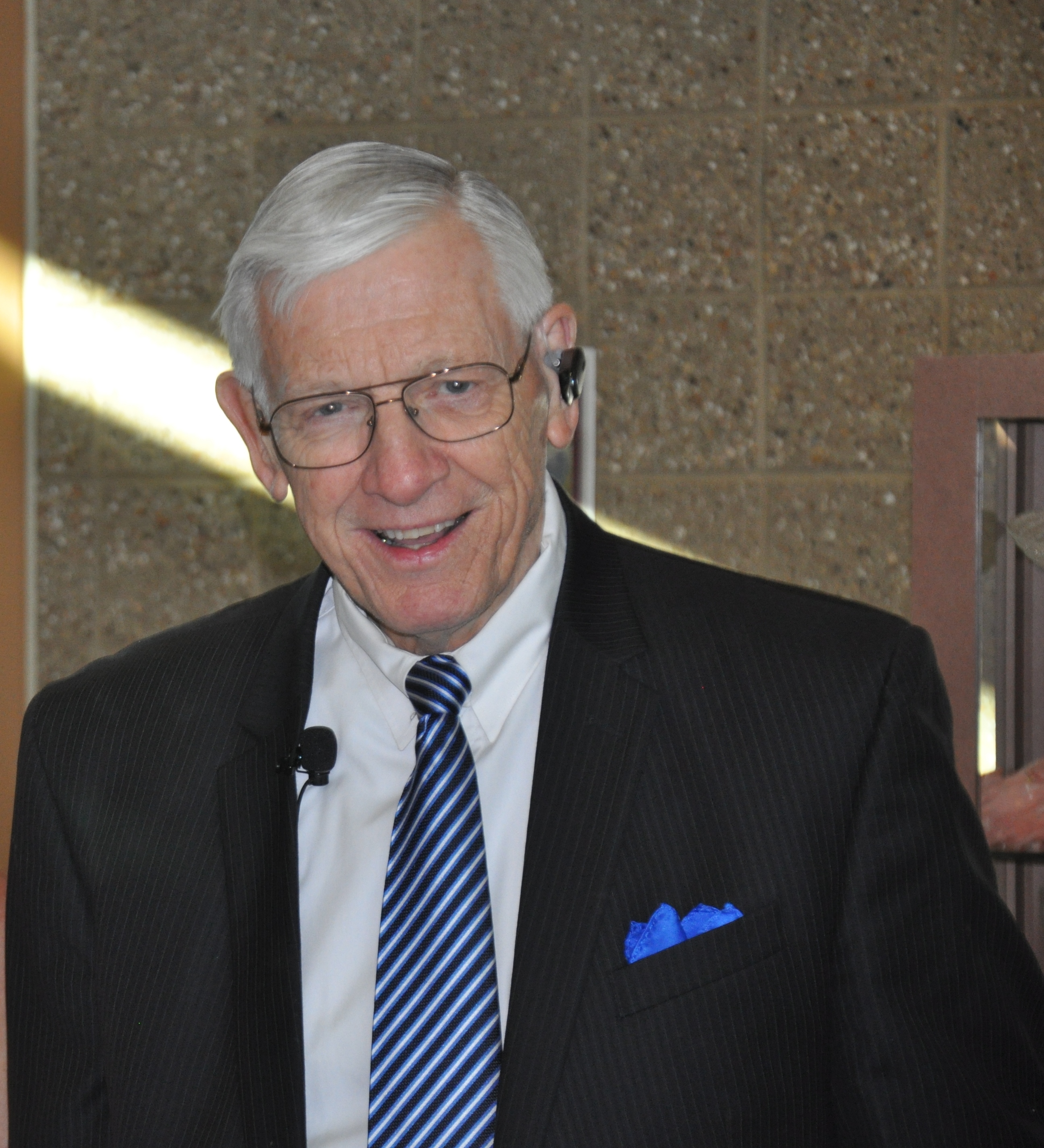 News Release Date:
April 28, 2016
A record crowd of almost 250 people packed the Indiana Dunes Visitor Center on the evening of April 16 to see local dunes photographer David Larson's program, "50 Years of Photography in the Indiana Dunes." The evening kicked off with a reception, hosted by the Dunes Learning Center, celebrating the opening of a special exhibition of Larson's photography. Larson's photographs, some dating back to 1959, show the changing nature of the dunes landscape and include dunes located today within the national lakeshore's West Beach and some, like Howling Hill, that were lost to development.
The program began with remarks from Geof Benson, Executive Director of the Dunes Learning Center, who mentioned that the center has now hosted over 50,000 children on overnight environmental education programs in the dunes. Paul Labovitz, the national lakeshore's superintendent, thanked the learning center for their support and added that the evening's program was a great kick-off event for National Park Week.
 The Dunes Learning Center's support provided for the printing and framing of the exhibit photos, as well as, the refreshments for the reception that preceded the exhibit's opening. The "50 Years of Indiana Dunes Photography" exhibit features 20 iconic dunes photos by David Larson. The exhibit will remain in the Indiana Dunes Visitor Center through September 5, 2016.
The Indiana Dunes Visitor Center is located at 1215 N. State Road 49 in Porter, Indiana. For more information about the exhibit or other activities at Indiana Dunes National Lakeshore, contact the information desk at 219-395-1882 or check the park's website at www.nps.gov/indu. For information on the Dunes Learning Center, go to duneslearningcenter.org or call 219-395-9555.