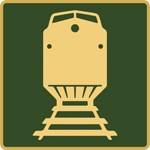 • Railroad Crew volunteers educate the public on the National Park Service's history with America's railways.
• Ride in Amtrak or East Troy railcars and interact with visitors while riding through historic sites.
• Learn interpretive and communication skills while helping to enhance train rides for passengers
• Call
(219) 221-0798
or email
parkconnection@gmail.com
to get started!