Beach Parking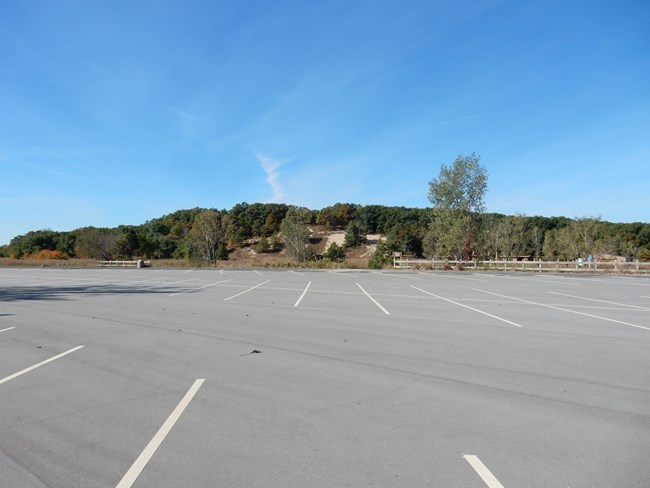 Indiana Dunes National Park (INDU) is piloting a project to improve parking and traffic congestion issues at popular parking locations beginning April or May 2022. The project will use technology and guidance sensors to provide information about parking space availability at a given location in real-time via a mobile-friendly website, ensuring that more time is spent enjoying the beach/trails and less time is spent stuck in traffic on any given visit. Once the sensors are installed and the website is functioning, visitors will be able to check whether a select parking lot has available spaces or if it's full in real-time, eliminating the need for visitors to circle the park looking for a space. Visitors will be able to access this real-time information from their smartphone, tablet, or computer via www.congestionmonitor.com/INDU. Parking space availability data will also be displayed in real-time at the Indiana Dunes Visitor's Center at 1215 SR-49, Porter, IN 46304. For the 2022 season, parking space availability will be available at select locations, but there are plans to have this information available at all national park parking areas in the near-term. More information will be available when the parking lot locations are confirmed.
SPACES
68 Total
0 Oversized
Paved parking lot with 68 parking spaces. 0 spaces are accessible. An entrance pass, annual pass, or lifetime is needed to park in this lot. Visit https://www.nps.gov/indu/planyourvisit/fees.htm for more information.
SPACES
24 Total
0 Oversized
Dunbar Beach parking lot is paved and has facilities located within the parking lot.
SPACES
96 Total
0 Oversized
The parking lot is paved and there are facilities located on site.
SPACES
25 Total
0 Oversized
The parking lot of Lake View is paved and accessible. Facilities and a shelter are also accessible. There are stairs down to the beach.
SPACES
89 Total
3 Oversized
The parking lot is paved and facilities are located on site.
Portage Lakefront and Riverwalk
SPACES
97 Total
0 Oversized
Portage Lakefront and Riverwalk has 3 separate parking lots.
SPACES
65 Total
0 Oversized
Porter Beach has 2 parking lots. The North parking lot is closest to the Lake and facilities. The South parking lot is gravel.
SPACES
655 Total
50 Oversized
Last updated: April 5, 2022