The Aurora
Getting the news first and printing it first, on the lookout for rumors, trends, stories about to break, even helping the news to break - the Aurora offered vivid, fresh, and accurate reporting. Printed daily, even people in the hinterlands subscribed to the newspaper, and were susceptible to its influence. The Aurora emerged as the single most influential newspaper of its day during the time that Philadelphia served as the nation's capital, even as it became more politically charged. The driving force behind the Aurora was its founder and editor, Benjamin Franklin Bache - the favorite grandson of the late Dr. Benjamin Franklin. Although Bache died at the age of 29, his friend William Duane and his widow Margaret Hartman Markoe continued to ably run the paper into the 19th century.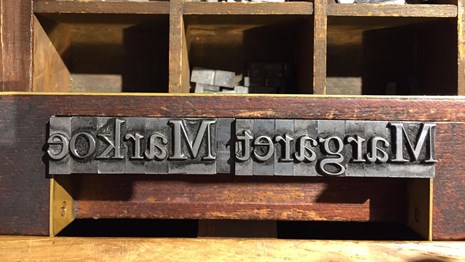 Margaret Hartman Markoe
Explore the story of the woman who assumed ownership of the Aurora after her husband's death.
Last updated: February 6, 2017