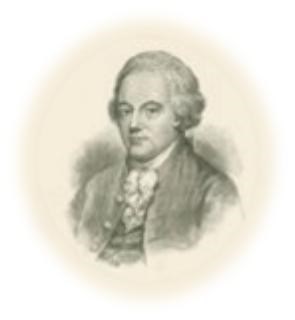 Sectional Interests Defined
Charles Pinckney "…remarked that there were five distinct commercial interests. 1. The fisheries & W. India trade, which belonged to the N. England States. 2. The interest of N. York lay in a free trade. 3. Wheat & flour the Staples of the two Middle States (N.J. & Penn). 4. Tobacco the staple of Maryland & Virginia & partly of N. Carolina. 5. Rice & Indigo, the staples of S. Carolina & Georgia."
-James Madison in his Notes of Debates in the Federal Convention
The "full faith and credit" clause came up. Williamson (NC) didn't understand it, and moved to substitute the language in the Articles of Confederation. Charles Pinckney moved to add a provision for uniform bankruptcy laws; Madison agreed. Randolph (VA) moved a provision for accepting state actions by other States. The resolutions were referred to a committee.
A key Committee of Detail recommendation not to require a 2/3 vote to pass acts regulating trade was brought up. A move to postpone this report lost. Charles C. Pinckney said that the interest of the South was to have no commercial regulations, but the Eastern States needed it, and had accommodated the South [on the slave trade] and he opposed a 2/3 vote requirement. Clymer (PA) said the Northern and Middle states would be ruined if they couldn't retaliate against foreign regulation. Charles Pinckney observed that his five distinct commercial interests were minute - the great division was North and South. G. Morris (PA) noted that preferences would increase American shipping, and a navy was essential to security. Pierce Butler (SC) stated he was "desirous of conciliating the affections of the East." And so the debate went. No one disagreed that North and South had very different interests.
The Committee report was then agreed to. Butler moved to insert a provision for the return of fugitive slaves, which was agreed to. Agreement to this provision may explain the South Carolina vote for regulating trade by a simple majority.
The Convention then moved on to consider admitting new states.
NEXT >>>
Thursday, August 30, 1787
Oaths, Affirmations and Religious Tests
HOME The 225th Anniversary of the Constitution Convention