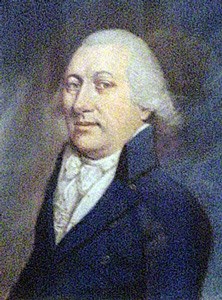 Oaths, Numbers in the Senate, and a Committee
"Mr. John Langdon and Mr. Nicholas Gilman from N. Hampshire took their seats."
-James Madison in his Notes on the Convention
After Considerable debate, with Williamson (NC), Gerry (MA), Wilson (PA), and Gorham (MA) involved, the Convention agreed to require oaths from State and Federal officers to support the government. Madison recorded Gerry's reasoning: "Hitherto the officers of the two Governments had considered them as distinct from, not as parts of, the General System and had in all case of interference given a preference to the State Government. The proposed oaths will cure that error."
Gouverneur Morris and King moved that the Senate consists of [blank] members from each state, who should vote as individuals. G. Morris moved to fill the blank with 3. Gorham preferred two, otherwise with Kentucky, Vermont, Maine and Franklin [Tennessee], the Senate would become too big. Williamson added that too many Senators would burden the distant states.
As Madison noted, Gerry moved that the proceedings of the Convention be referred to a committee "to prepare and report a Constitution conformable thereto." General Pinckney announced his opposition to any Committee report which did not give security against emancipation of slaves and taxes on exports. Committees of 10 and 7 were defeated, a committee of 5 was agreed upon. The delegates would be selected the next day.
NEXT>>
Tuesday, July 24, 1787 Electing the Executive