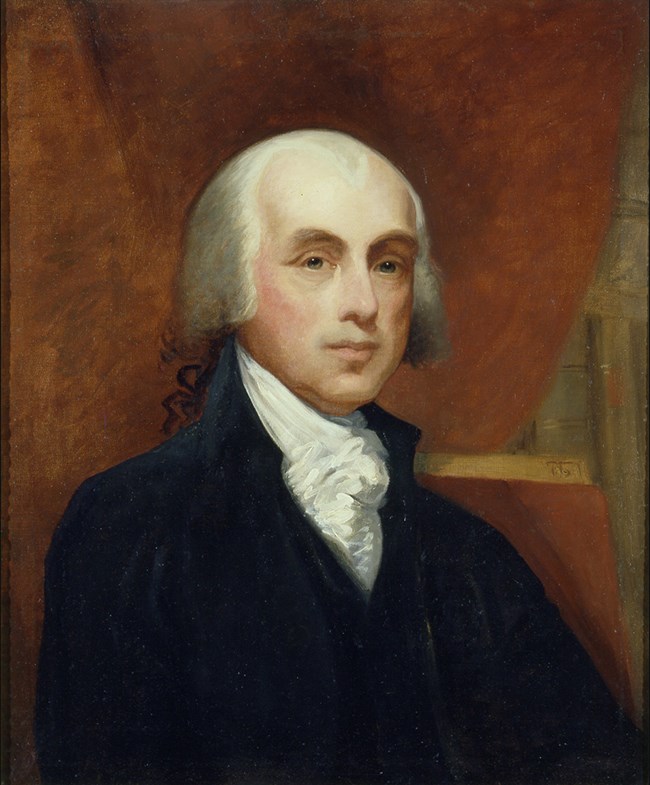 Letters Home
"It is not possible yet to determine the period to which the Session will be spun out. It must be some weeks from this date at least and possibly may be computed by months. Eleven States are on the ground, and have generally been so, since the second or third week of the Session. Rhode Island is one of the absent States. She has never yet appointed deputies. N.H. till of late was the other. That State is now represented. But just before the arrival of her deputies, those of N. York left us. We have till within a few days had very cool weather. It is now pleasant, after a fine rain."
-James Madison to his father
The Convention was enjoying its customary Sunday recess.
In the week since its twelve day recess, the Convention had received, studied and worked on the draft constitution prepared by the Committee of Detail and had blocked an effort to refer the draft to a Committee of the Whole.
Agreement had been reached upon the preamble, and on a government of supreme legislative, executive and judicial power.
The delegates had also gone almost all the way through the Articles pertaining to the composition, election, and privileges of the legislature.
While much remained to be done, the more optimistic members were planning on a mid-September end.
Monday, August 13, 1787
Citizenship Requirements in the House