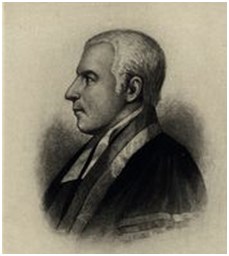 Equal votes in the Senate?

"It is impossible to say when the Convention will rise; much remains to be done, and the work is full of labor and difficulty.
-William Paterson to his wife, Euphemia
On the question for allowing each state one vote in the Senate, the vote was 5 aye, 5 no, Georgia divided. Maryland's no was made possible by Mr. Jenifer's absence, leaving Luther Martin to cast the state's vote. The Convention was deadlocked. The large states remained utterly convinced that giving Delaware the same voting power as Virginia was unfair. The small states were utterly convinced the giving Virginia ten votes to Delaware's one would ensure Delaware's destruction.
General Pinckney suggested referral to a committee. No one expected much from this, but something had to be done. James Madison recorded that Maryland delegate Luther Martin noted "…no modifications whatever could reconcile the Smaller States to the least diminution of their equal Sovereignty."
The proposal passed, 9 aye, New Jersey and Delaware no. An eleven member committee was elected by ballot: Mr. Gerry (MA), Mr. Ellsworth (CT), Mr. Yates (NY), Mr. Paterson (NJ), Dr. Franklin (PA), Mr. Bedford (DE), Mr. Martin (MD), Mr. Mason (VA), Mr. Davie (NC), Mr. Rutledge (SC) and Mr. Baldwin (GA).
To give this committee time, and as Madison wrote, for those who "…chose to attend to the celebrations on the anniversary of Independence," the Convention adjourned till Thursday, July 5th.