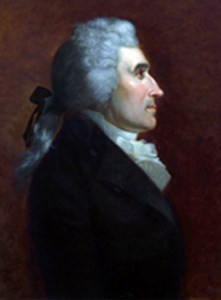 Beginning the Home Stretch
"We have happily so far finished our business, as to be employed in giving it its last polish and preparing it for the public inspection. This, I conclude, may be done in three or four days, at which time the public curiosity and our desire of returning to our respective homes, will equally be gratified.
- Jonathan Dayton to Elias Dayton
As the Convention enjoyed its customary Sunday recess, even the most pessimistic of the delegates must have felt that their work was nearly complete. The convention had worked themselves through the report of the Committee of Detail except for the provisions for ratifying and amending the document, they had debated the work of the Committee on Unfinished Parts, and had finally agreed on a method of electing the executive which most delegates could support.
In a sign of coming closure, they had appointed a Committee of Style and Arrangement to put the new frame of government in final form. William Samuel Johnson does not indicate that his Committee met this Sunday although its members may have worked on an individual basis as part of their day of rest.
Probably most delegates assumed that this would be their last Sunday in Philadelphia. If so, none of them regretted that possibility.
NEXT >>>
Monday, September 10, 1787
Amendments and Ratification
HOME The 225th Anniversary of the Constitution Convention