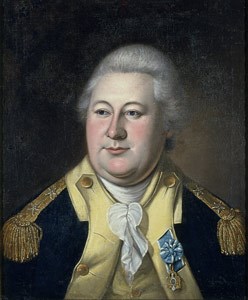 Recess
"… I wish a disposition may be found in Congress, the several States Legislatures, and the community at large to adopt the Government which may be agreed on in Convention; because I am fully persuaded it is the best that can be obtained at the present moment, under such diversity of ideas as prevail."
-George Washington to Henry Knox
Twelve weeks had elapsed since the delegates began their work. The twelfth week had seen the departure of Davie (NC) because he wanted to get back to his own business and family. Patterson (NJ) had departed on August l and by the end of the month so had Strong (MA). Ellsworth (CT) and Martin (NC) would also leave. They were the first of the delegates to openly demonstrate expressions of impatience at the rate of the Convention's progress.
If impatience at the progress of the Convention since May 25 seems warranted, the progress over discussion of the Committee of Detail's report was not. In the past two weeks, the Convention had worked through the composition, qualification of and method of election of the members of the legislature and its procedural requirements; it was well along in determining the powers to be granted to Congress. Some impatience may have resulted from the thoroughness with which the Convention was reviewing and reworking the report of the Committee of Detail.
NEXT >>>
Monday, August 20, 1787
Necessary and Proper Clause
HOME The 225th Anniversary of the Constitution Convention