Holdings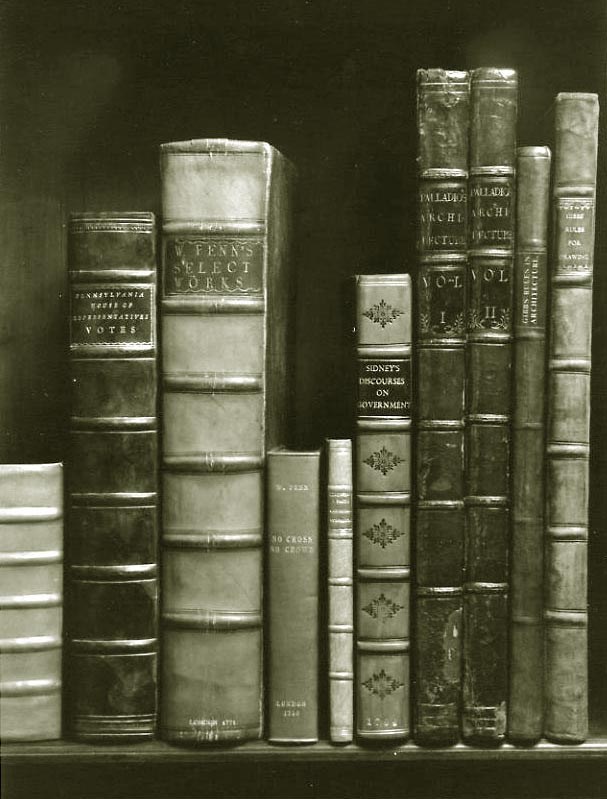 The collection focuses on research relating to the park's interpretive themes and cultural resources:
Independence Hall and related structures as physical reminders of the epic struggle for freedom and self-government that underlie the founding of the United States and modern democratic governments worldwide.

The evolution of the American idea of democracy as expressed in the Declaration of Independence and the United States Constitution.

Benjamin Franklin, the quintessential founding father, whose life, contributions and accomplishments speak to the best of the American character.

18th century Philadelphia, the political, economic, and cultural center of colonial America, whose central location and founding Quaker spirit of tolerance and freedom made it the logical birthplace for the new nation.

The Liberty Bell, an international symbol of liberty that, like our democracy, is fragile and imperfect, but endures.
The library collection consists of approximately 10,000 volumes including books, reports, theses and dissertations, and periodicals.
The archives contains the park's administrative and resource management records as well as donated manuscript collections. The collections consist of approximately 1500 linear feet of textual materials, 90,000 photographs in all formats, 650 reels of microfilm, 500 audio/video materials, 20,000 maps, plans and drawings including some in electronic media.
Important historical research resources:
Photograph collection documenting the park's historic resources with a focus on structures past and present within the park boundaries.

Notecard file of historical data relating to people, events, and sites from the park's historic period 1730's-1950's.

Index, by street address and name of owner, to Philadelphia Contributorship and Mutual Assurance Company insurance surveys, on microfilm, for select properties in Society Hill and Old City, 1752 to post-Civil War.
Significant archives and manuscript collections:
Independence Hall Collections, 1875 to 1951, documenting restorations, management, and museum collections under the custody of City of Philadelphia, Bureau of City Property.

Independence Hall Association records, 1906 to 1962, documenting the organization's leadership in directing community and government resources to establish Independence National Historical Park.

Edwin Owen Lewis Papers, 1926 to 1974, documenting Judge Lewis' leadership role in the park's creation.

Park building records, 1950 to date, including photographs, architectural drawings and construction project materials, documenting over 50 years of historic preservation activities.

Cultural Resource Studies documenting over 50 years of research related to the park's historic sites, landscapes and interpretive themes.

Park Archeology Reports field records documenting over 50 years of recovery and investigation.
Last updated: March 31, 2012