Vegetation Inventory and Map for Yosemite National Park and Devils Postpile National Monument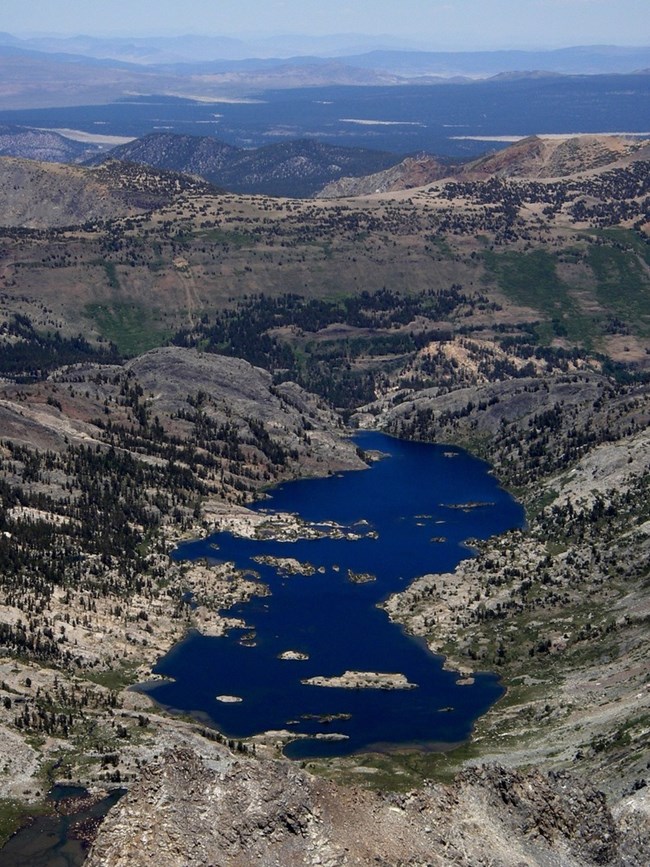 Overview
The native plants of Yosemite National Park are a significant part of the exquisite beauty and biological diversity of the park. The combination of climate, topography, moisture, and soils influence the distribution of plant communities across an elevation gradient from 1,800 feet to over 13,000 feet. Vegetation zones range from scrub and chaparral communities at lower elevations, to subalpine forests and alpine meadows at the higher elevations.
Devils Postpile National Monument's vegetation is a montane forest dominated by red fir and lodgepole pine. The monument's proximity to both west and east sides of the Sierra Nevada results in the presence of plants from diverse biological communities. Along the San Joaquin River and the few creeks that flow into it, typical montane riparian vegetation can be found, such as quaking aspen, black cottonwood, alder, and willows. Both wet and dry meadows dot the monument and during the spring and early summer when water is available.
The Yosemite National Park and Devils Postpile National Monument Vegetation Inventory Project delivers many geospatial and vegetation data products, including an in-depth project report discussing methods and results, which include descriptions to vegetation associations, field keys to vegetation associations, map classification, and map-class descriptions. The suite of products also includes a database of vegetation plots, and accuracy assessment (AA) sites; digital images of field sites; digital aerial imagery; digital maps; a contingency table listing AA results; and a geodatabase of vegetation, field sites (vegetation plots, and AA sites), aerial imagery, project boundary, and metadata.
Products
The products of vegetation mapping projects are stored and managed in the National Park Service's Data Store, a repository for documents and publications relating to park resources. From the highlighted items below, click on the type of information you are looking for.
Last updated: September 19, 2018