Vegetation Inventory and Map for Wupatki National Monument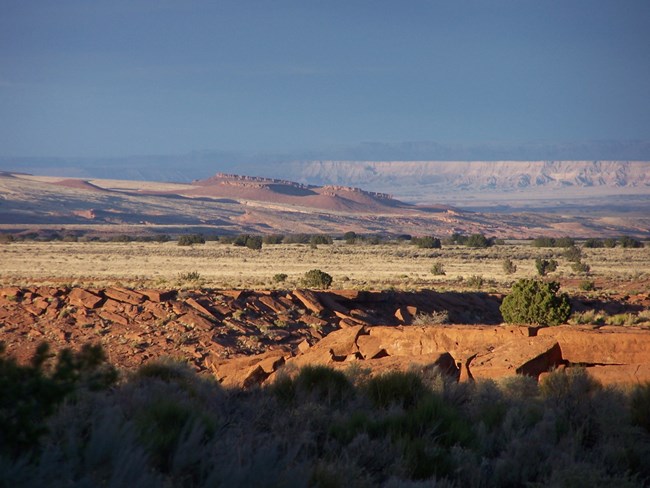 Overview
The arid lands of Wupatki National Monument support a large number of plants which are well-adapted to a desert environment. Broad vistas of desert grasslands, mesas, buttes, and volcanic hills contrast sharply with the San Francisco Peaks, which are visible in the distance. Juniper woodlands, grasslands, and desert scrub communities are common at Wupatki. A short distance away, at Sunset Crater Volcano, are pinyon-juniper woodland, ponderosa pine forest, and lava flow and cinder barrens. A long, long continuum of human activity, coupled with these natural processes, has created the landscape we see today.
The Wupatki National Monument Vegetation Inventory Project delivers many geospatial and vegetation data products, including an in-depth project report discussing methods and results, which include descriptions to vegetation associations, field keys to vegetation associations, map classification, and map-class descriptions. The suite of products also includes a database of vegetation plots, and accuracy assessment (AA) sites; digital images of field sites; digital aerial imagery; digital maps; a contingency table listing AA results; and a geodatabase of vegetation, field sites (vegetation plots, and AA sites), aerial imagery, project boundary, and metadata.
Products
The products of vegetation mapping projects are stored and managed in the National Park Service's Data Store, a repository for documents and publications relating to park resources. From the highlighted items below, click on the type of information you are looking for.
Last updated: October 31, 2018