Vegetation Inventory and Map for Whitman Mission National Historic Site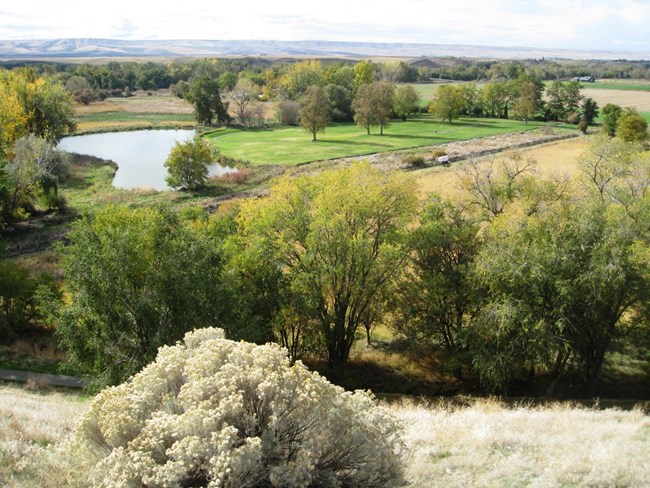 Overview
Whitman Mission National Historic Site is located in southeast Washington near the town of Walla Walla. Established in 1939, the 100 acre site memorializes the tragic killing of 13 Merthodist missionaries by local Native Americans at the historic Waiilatpu Mission in 1847. The Park's vegetation is relatively diverse and includes landscaped lawns, riparian shrubs/trees, planted trees, native hillside grasses, non-native pasture grasses, disturbance-tolerant shrubs, and revegetated areas. Occurring across all of Park's landscape categories are vegetation communities comprised of both native and non-native plant species in varying distributions.
The Whitman Mission National Historic Site Vegetation Inventory Project delivers many geospatial and vegetation data products, including an in-depth project report discussing methods and results, which include descriptions to vegetation associations, field keys to vegetation associations, map classification, and map-class descriptions. The suite of products also includes a database of vegetation plots, and accuracy assessment (AA) sites; digital images of field sites; digital aerial imagery; digital maps; a contingency table listing AA results; and a geodatabase of vegetation, field sites (vegetation plots, and AA sites), aerial imagery, project boundary, and metadata.
Products
The products of vegetation mapping projects are stored and managed in the National Park Service's Data Store, a repository for documents and publications relating to park resources. From the highlighted items below, click on the type of information you are looking for.
Last updated: October 31, 2018