Vegetation Inventory and Map for Whiskeytown National Recreation Area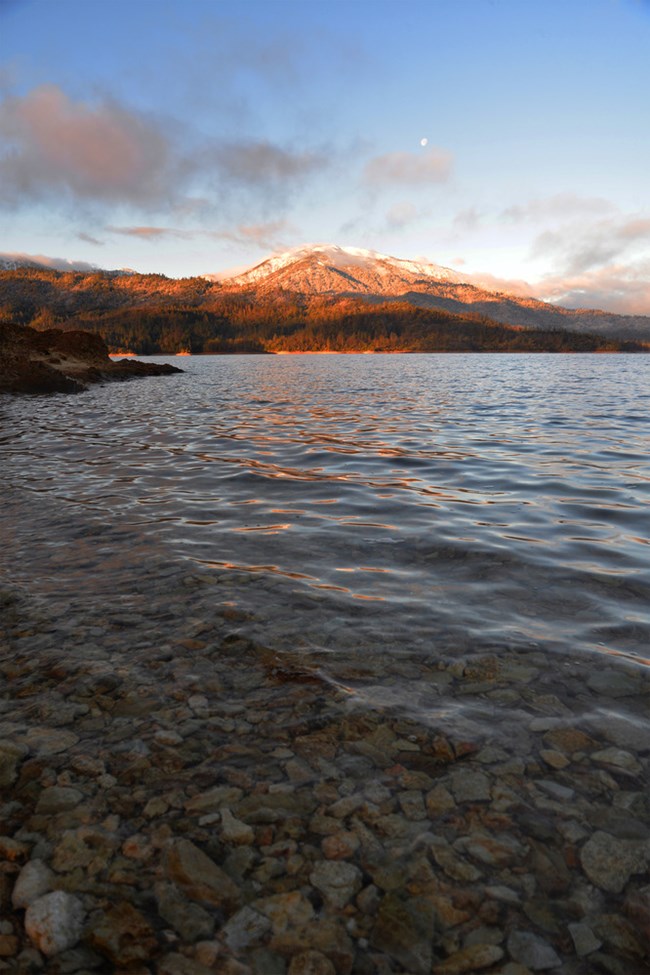 Overview
Whiskeytown National Recreation Area is home to a vast array of both vascular and non-vascular plant species. This diverse assemblage of species is due in part to the park's location within the Klamath Mountian physiographic province and its proximity to the Cascade Mountains, Coast Range, and Sacramento Valley. The park's broad range in elevation, rugged topography, numerous soil types, and history of natural and human disturbance also contribute to its species richness. The park's many plant communities often intergrade with one another forming indistinct boundaries across the landscape. In general, these communities can be lumped into seven broad categories: Knobcone Pine, Chaparral, Mixed Oak Woodlands, Blue Oak Grasslands, Ponderosa Pine, Mixed Conifer, and Riparian.
The Whiskeytown National Recreation Area Vegetation Inventory Project delivers many geospatial and vegetation data products, including an in-depth project report discussing methods and results, which include descriptions to vegetation associations, field keys to vegetation associations, map classification, and map-class descriptions. The suite of products also includes a database of vegetation plots, and accuracy assessment (AA) sites; digital images of field sites; digital aerial imagery; digital maps; a contingency table listing AA results; and a geodatabase of vegetation, field sites (vegetation plots, and AA sites), aerial imagery, project boundary, and metadata.
Products
The products of vegetation mapping projects are stored and managed in the National Park Service's Data Store, a repository for documents and publications relating to park resources. From the highlighted items below, click on the type of information you are looking for.
Last updated: October 31, 2018