Vegetation Inventory and Map for Weir Farm National Historic Site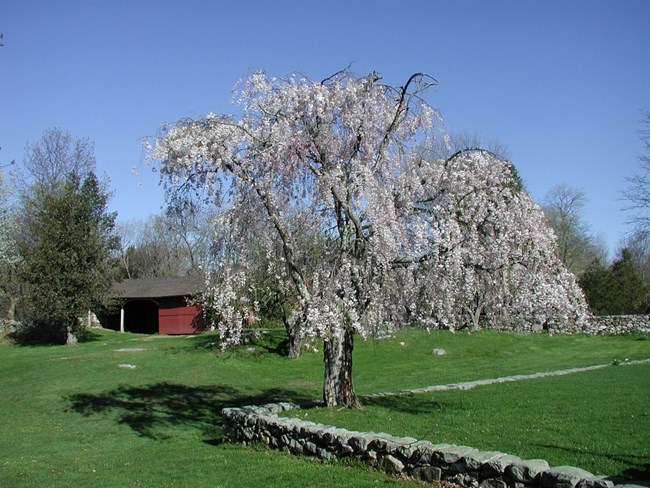 Overview
Congress established the Weir Farm National Historic Site in 1990 with the major purpose of preserving and interpreting the historically significant properties and landscapes associated with the life and work of the American painter J. Alden Weir. Weir Farm National Historic Site is located within the Hudson Highlands subsection of the Eastern Broadleaf Forest Province ecoregion. The Connecticut portion of this subsection is characterized by low, rolling to locally rugged hills of moderate elevation. In the Hudson Highlands Section, the characteristic forest vegetation on well-drained soils is a mixture of oaks.
The Weir Farm National Historic Site Vegetation Inventory Project delivers many geospatial and vegetation data products, including an in-depth project report discussing methods and results, which include descriptions to vegetation associations, field keys to vegetation associations, map classification, and map-class descriptions. The suite of products also includes a database of vegetation plots, and accuracy assessment (AA) sites; digital images of field sites; digital aerial imagery; digital maps; a contingency table listing AA results; and a geodatabase of vegetation, field sites (vegetation plots, and AA sites), aerial imagery, project boundary, and metadata.
Products
The products of vegetation mapping projects are stored and managed in the National Park Service's Data Store, a repository for documents and publications relating to park resources. From the highlighted items below, click on the type of information you are looking for.
Last updated: October 31, 2018