Vegetation Inventory and Map for War in the Pacific National Historic Park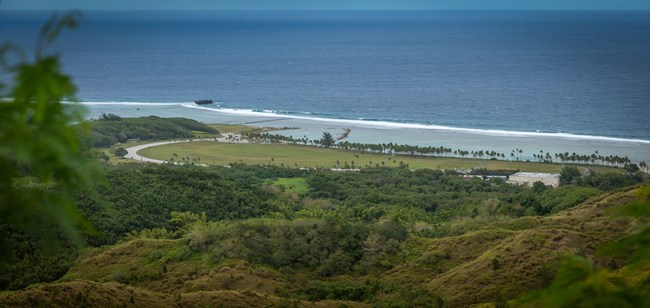 Overview
War in the Pacific National Historical Park encompasses approximately 803 ha on the western side of the island of Guam in the Pacific Ocean. Numerous historic sites and remnant bunkers, pill boxes, gun emplacements and Japanese fortifications are protected throughout the seven discontiguous units. The Park supports over 390 vascular plants and examples of coastal vegetation, lowland rainforest, and freshwater marsh plant species. The landscape of the Park endured extensive degradation during World War II and as a result many of the communities are dominated by non-native species. All of the vegetation communities within the Park are disturbed and support a mix of native and non-native species.
The War in the Pacific National Historical Park Vegetation Inventory Project delivers many geospatial and vegetation data products, including an in-depth project report discussing methods and results, which include descriptions to vegetation associations, field keys to vegetation associations, map classification, and map-class descriptions. The suite of products also includes a database of vegetation plots, and accuracy assessment (AA) sites; digital images of field sites; digital aerial imagery; digital maps; a contingency table listing AA results; and a geodatabase of vegetation, field sites (vegetation plots, and AA sites), aerial imagery, project boundary, and metadata.
Products
The products of vegetation mapping projects are stored and managed in the National Park Service's Data Store, a repository for documents and publications relating to park resources. From the highlighted items below, click on the type of information you are looking for.
Last updated: November 14, 2018