Vegetation Inventory and Map for Sequoia & Kings Canyon National Parks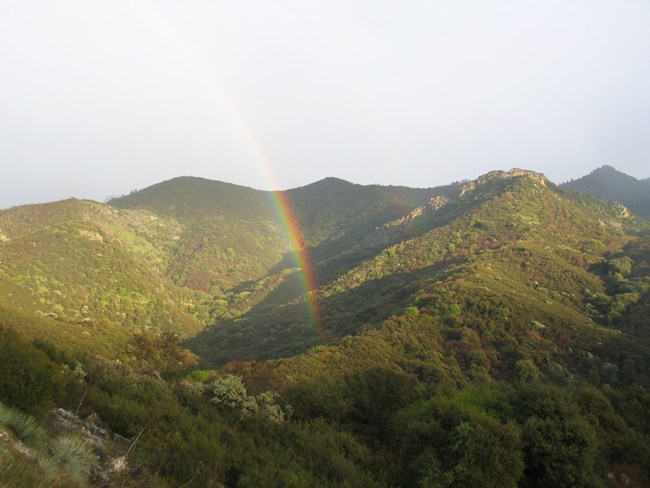 Overview
Sequoia & Kings Canyon National Parks' extreme topographic differences and striking elevation gradient (ranging from 1,360 feet in the foothills to 14,494 feet along the Sierran crest) create a rich tapestry of environments, from the hot, dry lowlands along the western boundary to the stark and snow-covered alpine high country.
This topographic diversity in turn supports over 1,200 species (and more than 1,550 taxa, including subspecies and varieties) of vascular plants, which make up dozens of unique plant communities. These include not only the renowned groves of massive giant sequoia, but also vast tracts of montane forests, spectacular alpine habitats, and oak woodlands and chaparral.
The Sequoia and Kings Canyon National Parks Vegetation Inventory Project delivers many geospatial and vegetation data products, including an in-depth project report discussing methods and results, which include descriptions to vegetation associations, field keys to vegetation associations, map classification, and map-class descriptions. The suite of products also includes a database of vegetation plots, and accuracy assessment (AA) sites; digital images of field sites; digital aerial imagery; digital maps; a contingency table listing AA results; and a geodatabase of vegetation, field sites (vegetation plots, and AA sites), aerial imagery, project boundary, and metadata.
Products
The products of vegetation mapping projects are stored and managed in the National Park Service's Data Store, a repository for documents and publications relating to park resources. From the highlighted items below, click on the type of information you are looking for.
Last updated: December 3, 2018