Vegetation Inventory and Map for Sagamore Hill National Historic Site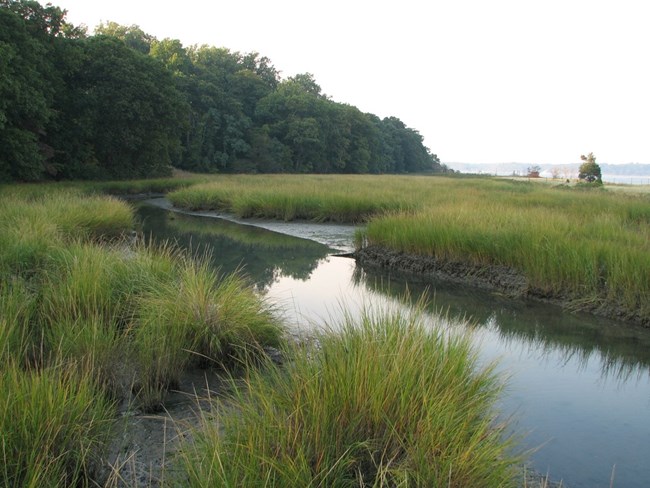 Overview
Over the years, Sagamore Hill has managed to retain a degree of the natural character that it possessed when Theodore Roosevelt called it home (1887 to 1919). Sagamore Hill boasts several valuable communities, including a relatively rare, intact stand of native oak-tulip tree forest, as well as a hydrologically intact maritime complex consisting of high and low salt marshes, a tidal creek, dunes, and beach. Due to its small size, Sagamore Hill does not contain large, contiguous areas comprised of a single vegetation type, but the site's many vegetation types are utilized by a variety of plants and animals, including some locally and nationally rare species.
The Sagamore Hill Naional Historic Site Vegetation Inventory Project delivers many geospatial and vegetation data products, including an in-depth project report discussing methods and results, which include descriptions to vegetation associations, field keys to vegetation associations, map classification, and map-class descriptions. The suite of products also includes a database of vegetation plots, and accuracy assessment (AA) sites; digital images of field sites; digital aerial imagery; digital maps; a contingency table listing AA results; and a geodatabase of vegetation, field sites (vegetation plots, and AA sites), aerial imagery, project boundary, and metadata.
Products
The products of vegetation mapping projects are stored and managed in the National Park Service's Data Store, a repository for documents and publications relating to park resources. From the highlighted items below, click on the type of information you are looking for.
Last updated: October 19, 2018